Report: Louisville police erred in sex abuse case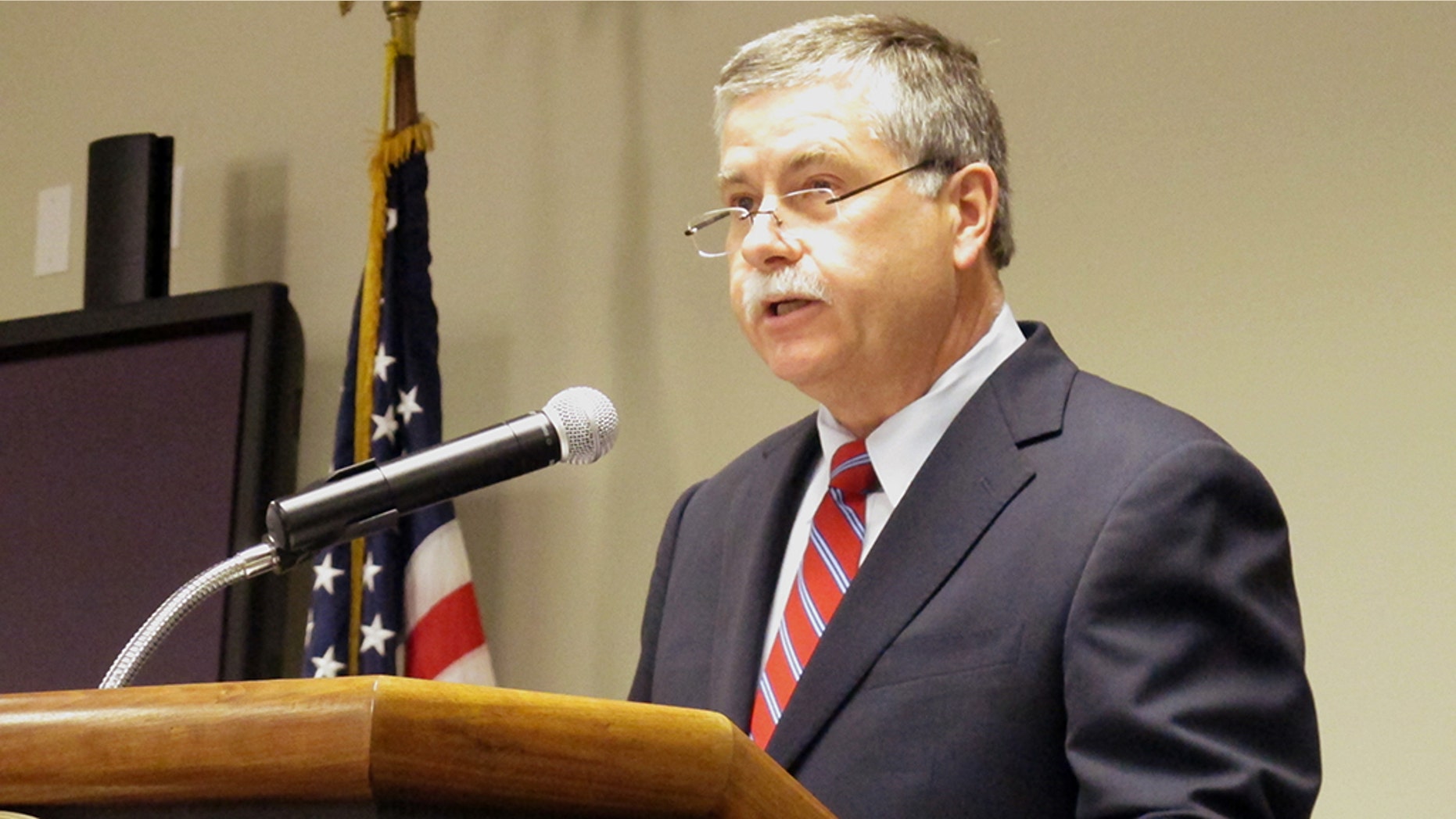 After months of delays and deliberations, a private investigator has released his report on teen sex abuse by Louisville Metro Police Department officers involved in a mentorship program.
Former U.S. Attorney Kerry Harvey was commissioned by Mayor Greg Fischer's office to investigate how police and city leadership handled allegations of sexual misconduct by officers involved in LMPD's Youth Explorer program.
"Our review leads us to conclude that mistakes were made and policy was not rigidly followed."
"Our review leads us to conclude that mistakes were made and policy was not rigidly followed," Harvey's report reads in part.
He wrote that he doesn't believe there was an effort to cover up abuse by police leadership, but said "there are lessons to be learned from this episode."
The report was released with redactions, primarily to protect the names of victims, health information and documentation currently under federal seal.
Harvey's investigation, which reportedly cost Louisville $140,000, was finished in March, but faced months of delays as city officials quibbled over redactions and whether or not it would impact ongoing litigation surrounding the scandal.
To date, there have been seven civil lawsuits filed against LMPD officers involved in the Youth Explorers program. Two of them, former officers Kenneth Betts and Brandon Wood, have been charged criminally. Both have pleaded not guilty and face years behind bars if convicted.
A third officer, retired Major Curtis Flaherty, oversaw the department's Explorer program. He's been accused of fostering a cycle of negligence, abuse and unaccountability among himself, Betts and Wood. He has denied all wrongdoing, and has yet to be criminally charged. Flaherty has been named in civil lawsuits as a defendant.
The report noted that Flaherty, who was also in charge of the department's Public Integrity Unit, should have recused himself from investigations into abuse allegations in 2013 and 2016 due to a clear conflict of interest.
Chief Steve Conrad was largely cleared of wrongdoing by the report, which states that he "did nothing to prematurely end or limit the 2013 [Professional Standards Unit] investigation."
The department's Public Integrity Unit handles internal criminal investigations, while the Professional Standards Unit investigates ethical violations.
The report also notes that Fischer was interviewed twice, and said he learned of the officers' misconduct in October 2016. This has been a subject of debate, and depositions in a separate whistleblower lawsuit, which were reviewed by Fox News, showed some inconsistencies about when the mayor and his staff first knew.
Harvey was initially hired by Mayor Fischer in March of 2017, days after the scandal was first reported by the Louisville Courier Journal. Appointed U.S. attorney in May 2010 by President Barack Obama, Harvey built a reputation for nonpartisanship in his prosecutions of prominent Democrats and the hospital industry. He retired in January 2017 and join the Dickson Wright law firm.
His accomplishments as the top prosecutor in the Eastern District of Kentucky are not insignificant. Harvey served on the National Heroin Task force, collected landmark convictions and civil recoveries for fraudulent healthcare practices, prosecuted a number of elected officials for public corruption, and went after "large-scale drug trafficking organizations," according to the Department of Justice.
Adding to the contentiousness surrounding the sex abuse scandal, some in Louisville have concerns about the thoroughness of Harvey's report.
Although Harvey has a bipartisan prosecutorial reputation, Councilwoman Angela Leet has concerns about his impartiality. Leet, who won the Republican primary and will face Fischer in the general election, said the mayor didn't disclose a previous professional relationship between a top official in his administration and Harvey.
"We need to know the truth."
She said Deputy Mayor Ellen Hesen, a longtime ally of Fischer's, worked closely with Harvey in former Governor Steve Beshear's administration. This relationship was not disclosed to the members of Louisville's Metro Council, and Leet said it was purposefully obfuscated by the mayor.
"Never has it been more apparent that Fischer's failed leadership is detrimental for our community," Leet said in a statement. "What I question most is how the Fischer Administration could close a case of child sexual abuse without fully investigating the disturbing allegations and holding the officers who perpetrated them accountable."
Although Harvey's report and the records of many whom he interviewed for it are redacted, it did note that Chief Conrad and Mayor Fischer were interviewed by the private investigator.
Most of the civil lawsuits, which have moved to federal court, are under seal and use pseudonyms to protect the victims' identities.
Mayor Fischer's administration originally set aside $50,000 for Harvey's investigation. The costs then rose to $70,000 before the final cost of $140,000. Leet said the Metro Council was informed of the rising cost in the middle of the process and didn't sign off on the expenditure.
"As I said when I ordered this investigation, we have to get to the bottom of these disturbing allegations," Fischer said in a statement. "We need to know the truth."
The report's release was delayed by months while officials discussed how it would impact ongoing criminal and civil litigation. In May, Leet said the mayor brought up concerns about redacting the report in the 11th hour before it was set to be released.
"Our community should be alarmed that after allegations surfaced, no one in the Fischer Adminstration took any action to ensure a safe environment for the other minors in the Explorers Program, nor did they seek further information or investigation," she said in a statement.
Leet's comments largely focus on her political opponent, and she called the mayor's alleged failure to be aware of the abuse allegations a "dereliction of duty."
Previously, Council President David James told Fox News the investigation is necessarily limited by the attorney's inability to subpoena documents or testimonies. Additionally, LMPD officers don't have to submit to interviews by Harvey, per a clause in the River City Fraternal Order of Police collective bargaining agreement.
James said the report is underwhelming and "not so thorough" in its findings.
Attorney Tad Thomas, who represents the victims in civil lawsuits, said his clients were not given access to the report in advance. He said the report has a "number of very concerning acts and omissions on the part of LMPD" that enabled the officers to abuse the teens.
"The report acknowledges the information provided to the investigative team is incomplete," he said in a statement. "We hope that the continued investigation by the FBI and PIU, along with depositions taken under the power of civil subpoena, will fill these holes so that justice will be served."