Report: Ex-archbishop of St. Paul-Minneapolis tried to limit probe into misconduct allegations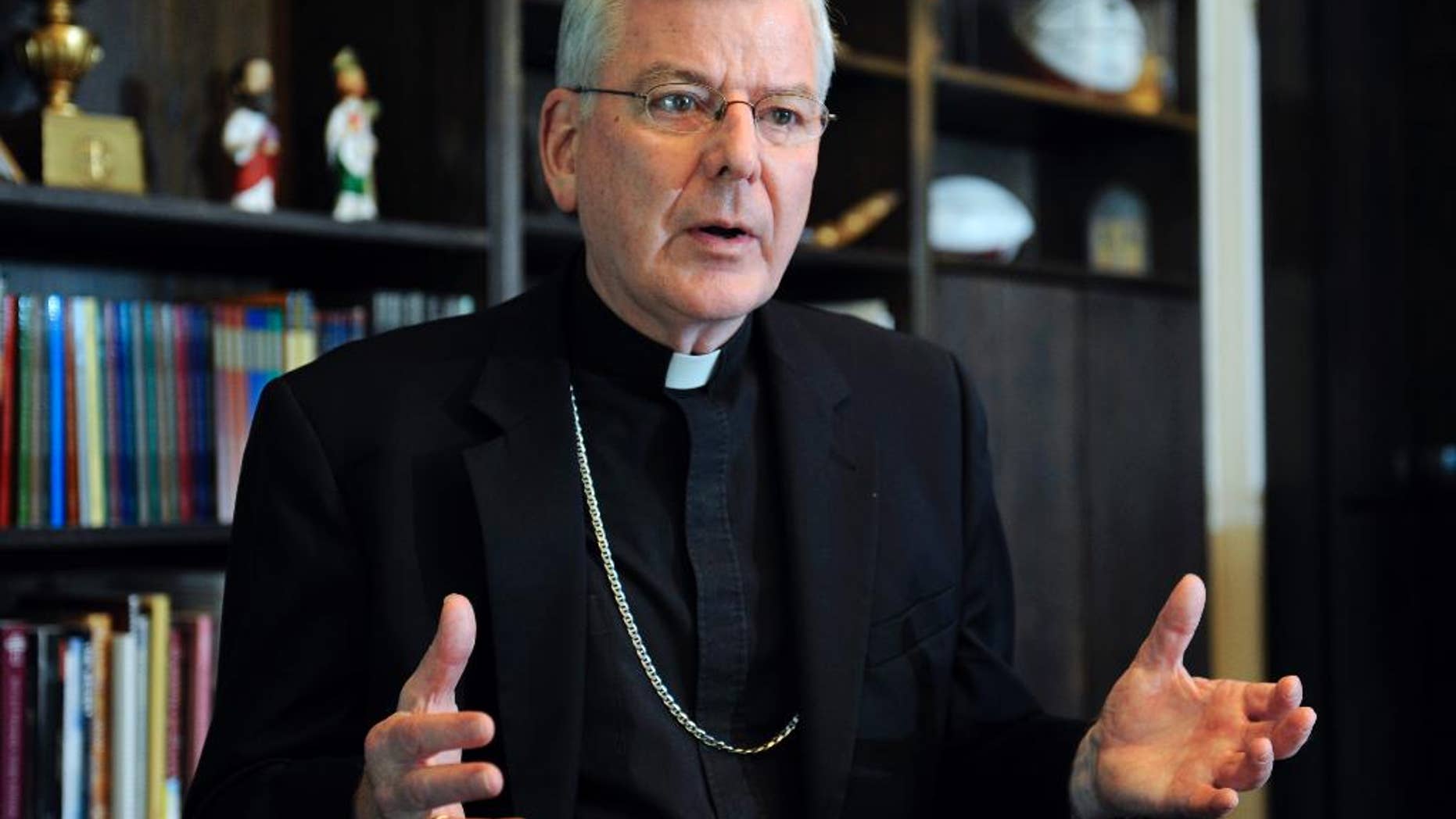 ST. PAUL, Minn. – A report says the former archbishop of St. Paul and Minneapolis, John Nienstedt, interfered with an investigation by an outside law firm into allegations of his misconduct.
Nienstedt authorized the probe in hopes of clearing his name. But Minnesota Public Radio reports (http://bit.ly/1LnNL6v ) the results threatened to ruin it. MPR interviewed several people with direct knowledge of the inquiry.
Several of Nienstedt's top advisers gathered privately in April 2014 to discuss allegations of inappropriate behavior, including sexual advances toward priests. Each adviser agreed he should resign.
A few days later, two auxiliary bishops traveled to Washington to tell the papal ambassador. Soon afterward, the investigation was narrowed to allegations of crimes and grave sins.
Nienstedt resigned this week amid criminal charges against the archdiocese. He has denied interfering.
___
Information from: Minnesota Public Radio News, http://www.mprnews.org