Remains of boy abducted nearly 27 years ago have been found, officials say
Authorities in central Minnesota announced Saturday that the remains of a boy abducted 27 years ago have been found.
The Stearns County Sheriff's Office said in a statement that Jacob Wetterling remains were identified.
Wetterling was 11 when he abducted in central Minnesota in 1989.
Additional DNA testing will be conducted and investigators are continuing to evaluate new evidence in the case, the sheriff's office said, adding that authorities expect to be able to provide more details early next week.
Earlier on Saturday, Wetterling's mother told a local television station his remains were found.
"All I can confirm is that Jacob has been found and our hearts are broken," Patty Wetterling told KARE 11. "I am not responding to any media yet as I have no words."
WCCO-TV reported Saturday the suspect in the case, Danny Heinrich, led the FBI to the remains.
FBI agents pressed Heinrich, 52, for information on the disappearance in the last few days, the station reported.
Twice in the past few days, agents took Heinreich out of jail to help with the search, WCCO reported.
The area searched was in Stearns County.
Jacob was kidnapped by a masked man with a gun who approached him, his brother and a friend on a rural Stearns County road, according to Fox 9 Minneapolis and local media. He has not been seen since.
Heinrich, of Annandale, Minnesota, was named a person of interest in the abduction when he was arrested in October on federal child pornography charges.
His DNA tied him to the kidnapping and sexual assault of a Cold Spring boy that took place in Stearns County in 1989, Fox 9 reported Saturday.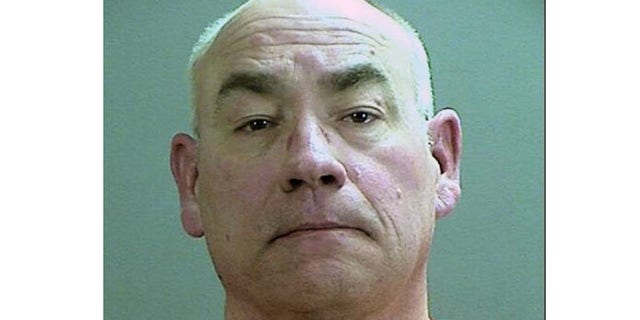 During a search of his home for evidence in that kidnapping case and Jacob's disappearance in July, 2015, investigators found a collection of child pornography on Heinrich's computer and in three-ring binders, the station reported.
Heinrich was first questioned about Jacob's kidnapping soon after it happened and several times in 1990, the Minneapolis Star Tribune reported.
He denied any involvement in the case, the paper reported.
Patty Wetterling always kept hope her son would be found alive. She became a national advocate for children, and with her husband, Jerry Wetterling, founded the Jacob Wetterling Resource Center, which works to help communities and families prevent child exploitation. In 1994, Congress passed a law named after Jacob Wetterling requiring states to establish sex offender registries.
The Associated Press contributed to this report.