Remains ID'd of sailor who died at Pearl Harbor aboard USS Oklahoma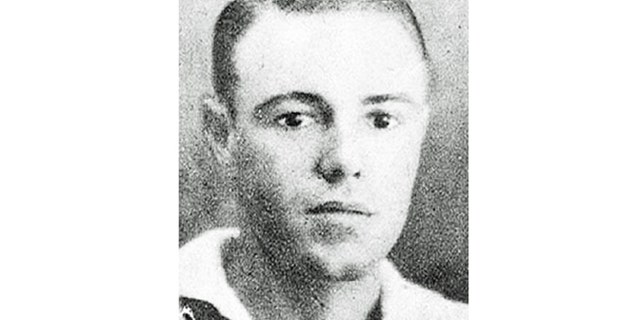 The remains of another sailor killed aboard the USS Oklahoma during the attack on Pearl Harbor have been identified, according to a unit of the U.S. Department of Defense.
Navy Fire Controlman 1st Class Edward J. Shelden, 29, of Indianapolis, was serving aboard the ship when it was struck by enemy fire multiple times on Dec. 7, 1941, resulting in the deaths of 429 crew members, according to the Defense POW/MIA Accounting Agency (DPAA).
Recovery of the remains of those killed aboard the USS Oklahoma took nearly three years, and the remains were interred in two cemeteries in Hawaii. Then in 1947, the American Graves Registration Service disinterred the remains so they could be identified, according to a DPAA release.
REMAINS OF NAVY SAILOR FROM SAN DIEGO, KILLED AT PEARL HARBOR, HAVE BEEN IDENTIFIED, PENTAGON SAYS
Initially, the remains of only 35 crew members could be identified, and the others were declared non-recoverable.
Then in 2015, backed by developments in technology, the DPAA embarked on another effort to identify the remains of those who served aboard the Oklahoma.
Scientists from the DPAA and the Armed Forces Medical System used mitochondrial DNA (mtDNA) analysis, dental and anthropological analysis, as well as circumstantial evidence to positively identify the remains of Shelden, according to the release.
CLICK HERE TO GET THE FOX NEWS APP
According to the Defense Department, more than 72,000 of the 400,000 Americans who perished during World War II remain unaccounted for, but the remains of about 26,000 of those service members are considered possibly recoverable.
Anyone looking to inquire about a family member who remains unaccounted for after serving in World War II may contact the Navy Service Casualty office at 800-443-9298 for information.