Reg E. Cathey of 'House of Cards,' 'The Wire,' dies after battle with cancer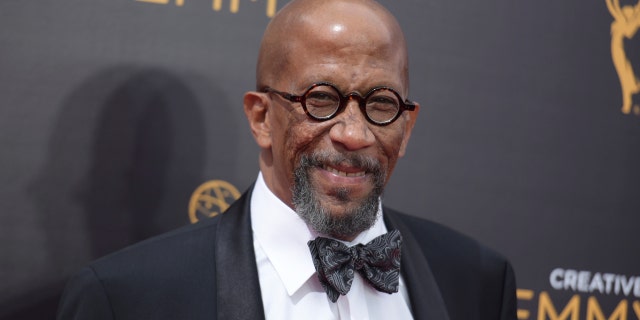 NEWYou can now listen to Fox News articles!
Actor Reg E. Cathey – best known for roles in "House of Cards and "The Wire" – died this week after a battle with cancer.
Cathey's acting career began in 1984 with the television movie, "A Doctor's Story," Variety reported.
Over the years, he appeared on many well-known television shows, including "Grimm," "Law & Order: Special Victims Unit," and "Outcast."
For his role of Freddy on "House of Cards," Cathey won an Emmy in 2015 for outstanding guest actor. He also received nominations in 2014 and 2016.
Cathey's films included "The Immortal Life of Henrietta Lacks," alongside Oprah Winfrey, the "Fantastic Four" reboot, "Flock of Four," "Tyrel," as well as the 1990's cult classic, "Seven."
The 59-year-old actor was born in Huntsville, Ala. He graduated from the University of Michigan and the Yale School of Drama.
Cathey's death prompted friends, acquaintances and colleagues to pay tribute on Twitter.
"We are heartbroken by the passing of our friend and House of Cards colleague Reg E. Cathey," Netflix said in a statement. "Reg was the kindest man, the most giving actor, a true gentlemen. Our sympathy goes to his family."
Actor Bobby Cannavale tweeted, "We lost a sweet, sweet man and a sweet, sweet, SWEET artist today. Rest in Power, Reg E. Cathey We Will miss you."
"The Wire" creator David Simon tweeted, "Reg Cathey, 1958-2018. Not only a fine, masterful actor -- but simply one of the most delightful human beings with whom I ever shared some long days on set. On wit alone, he could double any man over and leave him thinking. Reg, your memory is a great blessing."