Rainbow Connection? Online Push Under Way for Bert and Ernie to Get Married on 'Sesame Street'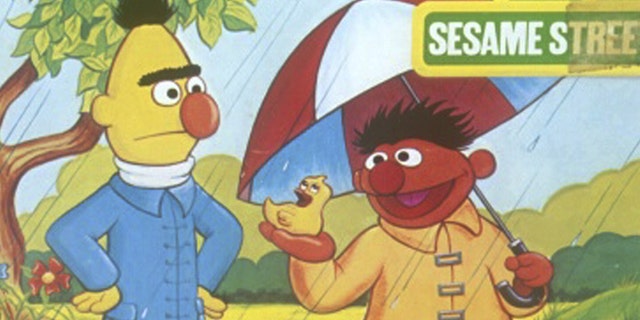 An online push is under way to pressure the producers of "Sesame Street" into having Bert and Ernie get married.
More than 900 people have signed a petition about the pair of platonic puppets on Change.org as of early Wednesday.
"We are not asking that Sesame Street do anything crude or disrespectful," the petition reads. "It can be done in a tasteful way. Let us teach tolerance of those that are different."
The sexuality of Bert and Ernie -- perhaps the kid show's most popular characters -- has long been debated since the roommates sleep in the same room and constantly bicker.
The petition also asks that "Sesame Street" producers consider adding a transgender character to the show, which premiered in 1969 on Public Broadcasting Service.
The online campaign also has a companion Facebook page that has attracted as least 350 supporters as of Wednesday.
"Part of me is laughing and the other is crying," one posting read.
Another read: "Is Elton John going to play at the wedding?"
In a statement to FoxNews.com, the non-profit Sesame Workshop said the pair are simply "best friends."
"They were created to teach preschoolers that people can be good friends with those who are very different from themselves," the statement read.