'Racy' sculpture moved away from city offices in Michigan after criticism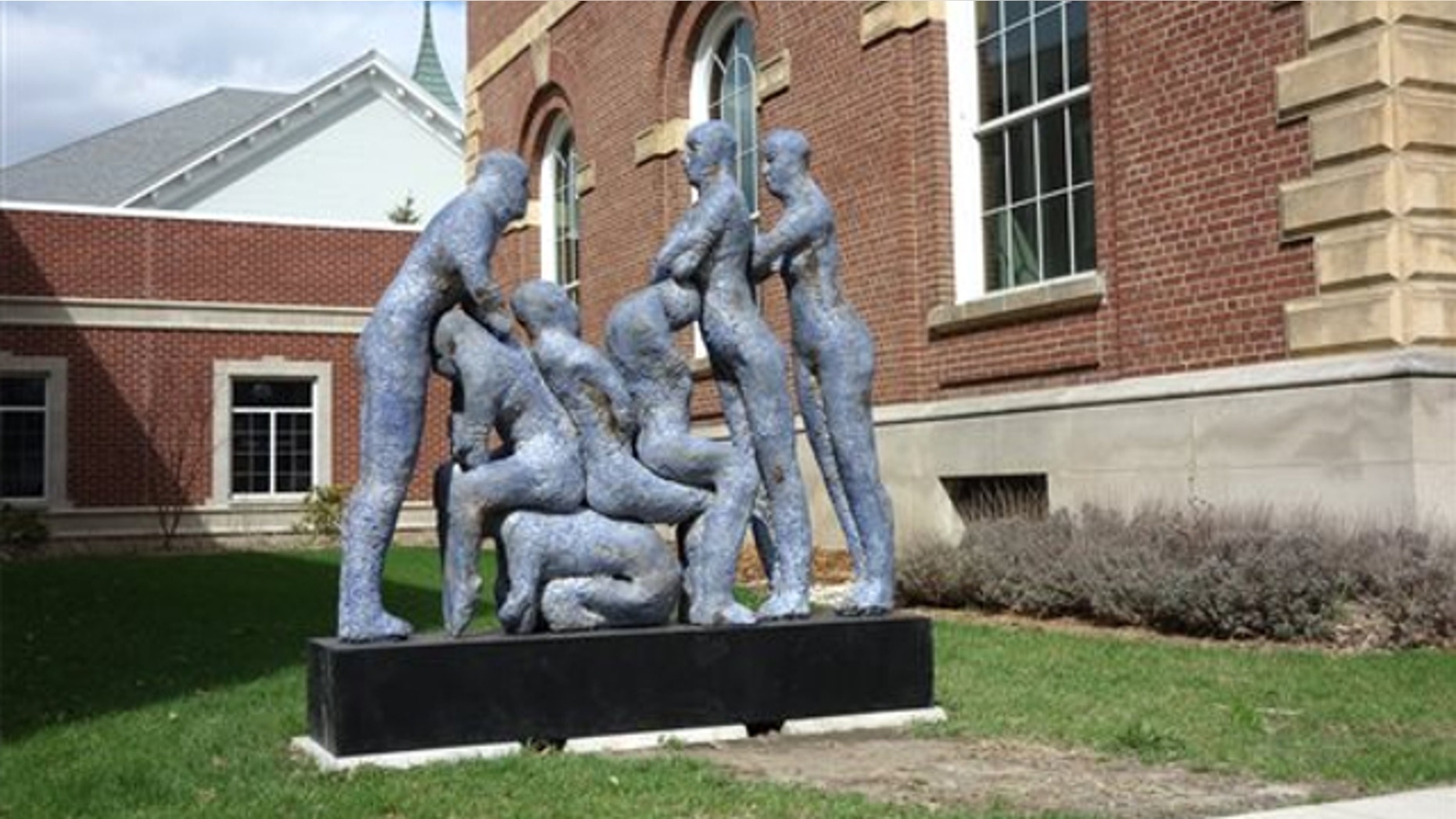 Officials in one Michigan city have moved a sculpture away from a public building after complaints that it was too racy.
"Blue Human Condition," created by artist Mark Chatterley, depicts seven human-like, gender-neutral figures in varying standing and seated positions. One of the figures looks toward the ground with the top of its head in the pelvic region of one of the standing figures.
The Daily Telegram reported that the sculpture had been placed next to city offices in Adrian last week but was quickly covered with a tarp after some residents complained about its perceived sexual innuendo.
The sculpture is to be installed Tuesday in Yew Park. City Administrator Shane Horn said the new site is "still viewable, but in a lesser-traffic area."
Chatterley, who denies his work had any sexual connotation, told The Daily Telegram he is disappointed his sculpture is being moved.
"For one thing it was protected by being close to the police station. (Another) is I had secured the work to hold up for a (year's) time so it will not be easy to move," he told the newspaper.
Horn said he understands Chatterley's objections but feels "it's a fair resolution."
The sculpture is one of seven in the city's Art Discovery public art program.
The Associated Press contributed to this report.