Quest for extreme Instagram photos leads to spike in rescues in Southern California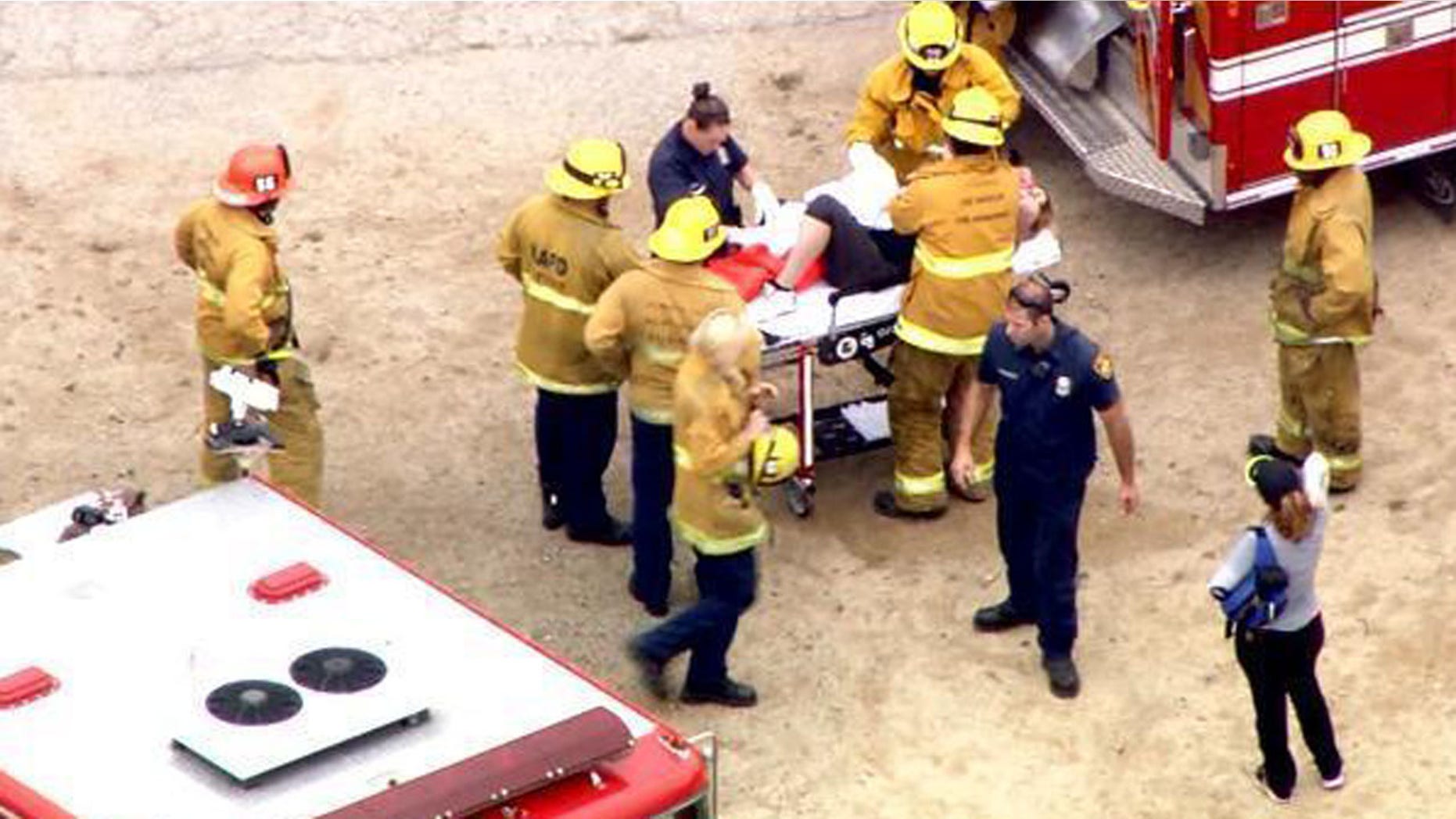 There may be such a thing as doing it "for the 'gram," but the quest to have daredevil photos on Instagram is keeping first responders across Southern California busy as people keep risking their lives to do dangerous stunts for "likes."
Last year, search-and-rescue teams with the Los Angeles County Sheriff's Department conducted 681 missions, the most in five years and a nearly 40 percent rise since 2013.
"People have to understand people die up in those mountains," LASD Deputy Stephen Doucette told ABC7. "For every rescue that you see that we do, there are ones that we don't make. They're dead."
Searching on Instagram for locations such as Eaton Canyon, Hermit Falls, and Malibu Creek Rock Pool reveal numerous posts of people taking selfies on steep cliffs, or jumping into pools of water below.
The popular – and often remote – jumping spots tend to fill up on the weekends, and are a close drive from the Los Angeles area.
Two men recently got injured at Hermit Falls after witnesses told police the pair were trying to get videos of themselves diving into the water below, according to CBSLA.
Numerous Instagram posts from Hermit Falls contain videos of people making the dangerous leap.
"They go on up there and they do it and they realize 'wow, that water wasn't quite as deep as I thought.' Typically we get the broken leg, broken back, broken head and then they're in a remote location," Doucette told CBSLA.
CALIFORNIA WOMAN HIKING IN MICHIGAN FALLS TO DEATH WHILE TAKING SELFIE: OFFICIALS
The draw of inexperienced hikers without proper gear to the scenic mountains in the region can also almost cost some their life. Daniel Sedha, whose family ended up on the wrong path three years ago when trying to visit Switzer Falls in Angeles National Path, told the Los Angeles Times he still can't feel above his eyebrow after smashing his face after tumbling from close to the top of the falls.
Sedhe, who was wearing sneakers without a strong grip, slid off a ridge when trying to climb to a flat spot near the scenic falls.
"I just remember feeling that sliding sensation, and then it was almost like a feeling of super bliss, like euphoria, that feeling of just lifting up," he told the newspaper. "From the slope, I caught air, and that's it. Boom! I fell 50 feet."
Those rescues, which often times involved helicopters, can cost "thousands and thousands" of dollars, according to Doucette.
"If somebody were actually handed a rescue bill, they might change their mind in the future," he told ABC7.