Powerful nor'easter claims at least nine lives as it moves offshore
A fierce nor'easter that lashed the Atlantic coast Friday claimed at least nine lives and left millions without power as it moved offshore.
The deaths were reported in Connecticut, Maryland, Massachusetts, New Jersey, New York, Pennsylvania, Rhode Island and Virginia. The victims included a 6-year-old boy in Virginia and an 11-year-old boy in New York.
In New Jersey, a 41-year-old Andover man was killed Friday night when he came in contact with live power lines, NJ.com reported.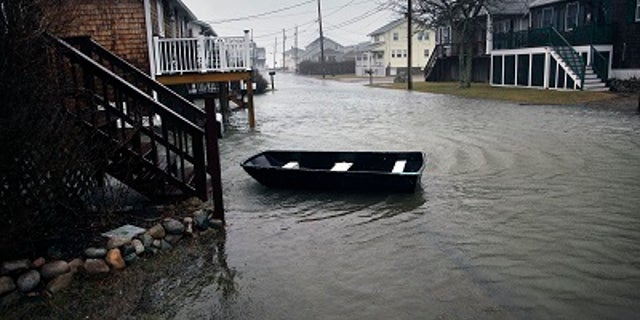 The storm's powerful winds knocked out power to more than 2.1 million homes and businesses from North Carolina to Maine.
Forecasters said rain and snow was expected to slowly come to an end Saturday, hanging on across southern New England the longest. Winds were expected to remain breezy from Washington to Boston, a day after they toppled tractor trailers and exceeded 50 mph, with gusts of 80 to 90 mph on Cape Cod.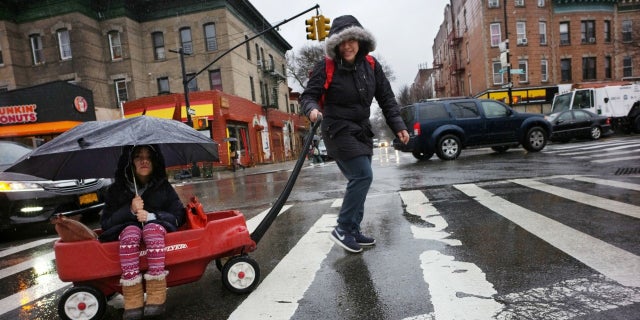 Ohio and upstate New York got a foot or more of snow, while Boston and Rhode Island expected to get 2 inches to 5 inches.
Jim Hayes, a meteorologist with the National Weather Service Weather Prediction Center in Maryland, said coastal flooding was expected to continue to cause problems in eastern Massachusetts and Boston, which could experience "a significant coastal flood event."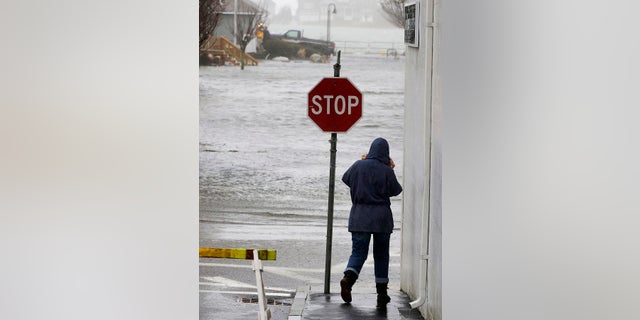 Maryland Gov. Larry Hogan and Virginia Gov. Ralph Northam both declared states of emergencies. Massachusetts Gov. Charlie Baker activated 200 National Guard members to help victims. In Pennsylvania, Gov. Tom Wolf was sending 90 guard members, primarily to assist communities in the Poconos Mountains where the deepest snow totals were recorded.
Floodwaters in Quincy, Massachusetts, submerged cars, and police rescued people trapped in their vehicles. High waves battered nearby Scituate, making roads impassable and turning parking lots into small ponds. More than 1,800 people alerted Scituate officials they had evacuated, The Boston Globe reported.
Airlines canceled some 4,000 domestic flights. Amtrak announced Saturday it has suspended service between Washington, D.C. and New York City due to power outages.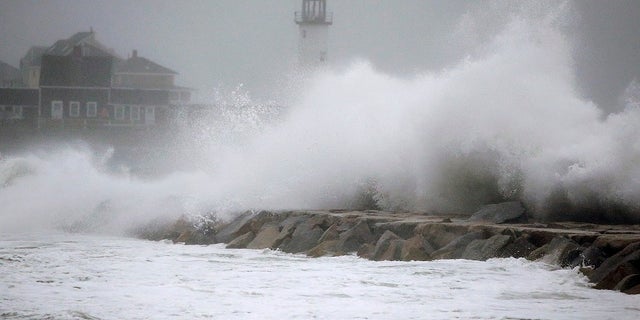 Passengers had a rough ride aboard a flight that landed at Dulles Airport outside Washington.
"Pretty much everyone on the plane threw up," a pilot wrote in a report to the National Weather Service.
President Donald Trump, who traveled to North Carolina for the funeral for the Rev. Billy Graham, was forced to fly out of Dulles instead of Joint Base Andrews in Maryland, where Air Force One is housed, because of high winds.
On the West Coast, a storm moving in from the Pacific was expected to bring heavy rain and snow in the mountains especially among the Sierras and the Great Basin, Dean reported. Flooding was a concern, especially across the burn areas in Southern California.
The Associated Press contributed to this report.