Police: Woman set on fire in domestic dispute dies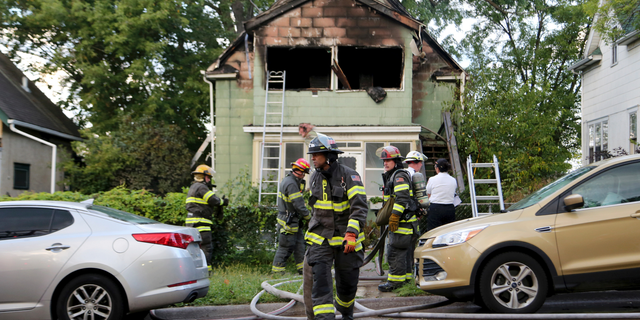 MINNEAPOLIS – Minneapolis police say a woman has died after a man set her on fire in a domestic dispute.
First responders were called to the fire in the upper unit of a duplex on the city's northeast side about 7 a.m. Thursday. The woman was taken to Hennepin County Medical Center with critical injuries and later died. Her name wasn't released.
The man was found nearby with burns to his hands. Police say he's expected to survive.
Officer Corey Schmidt says the man made earlier threats to burn down the house.
According to a police report, the woman had called police earlier saying she was "threatened by her boyfriend and believes he will kill her." When police arrived at 2:45 a.m., the suspect was already gone.