Police to Massachusetts toddler: You have the right to remain cute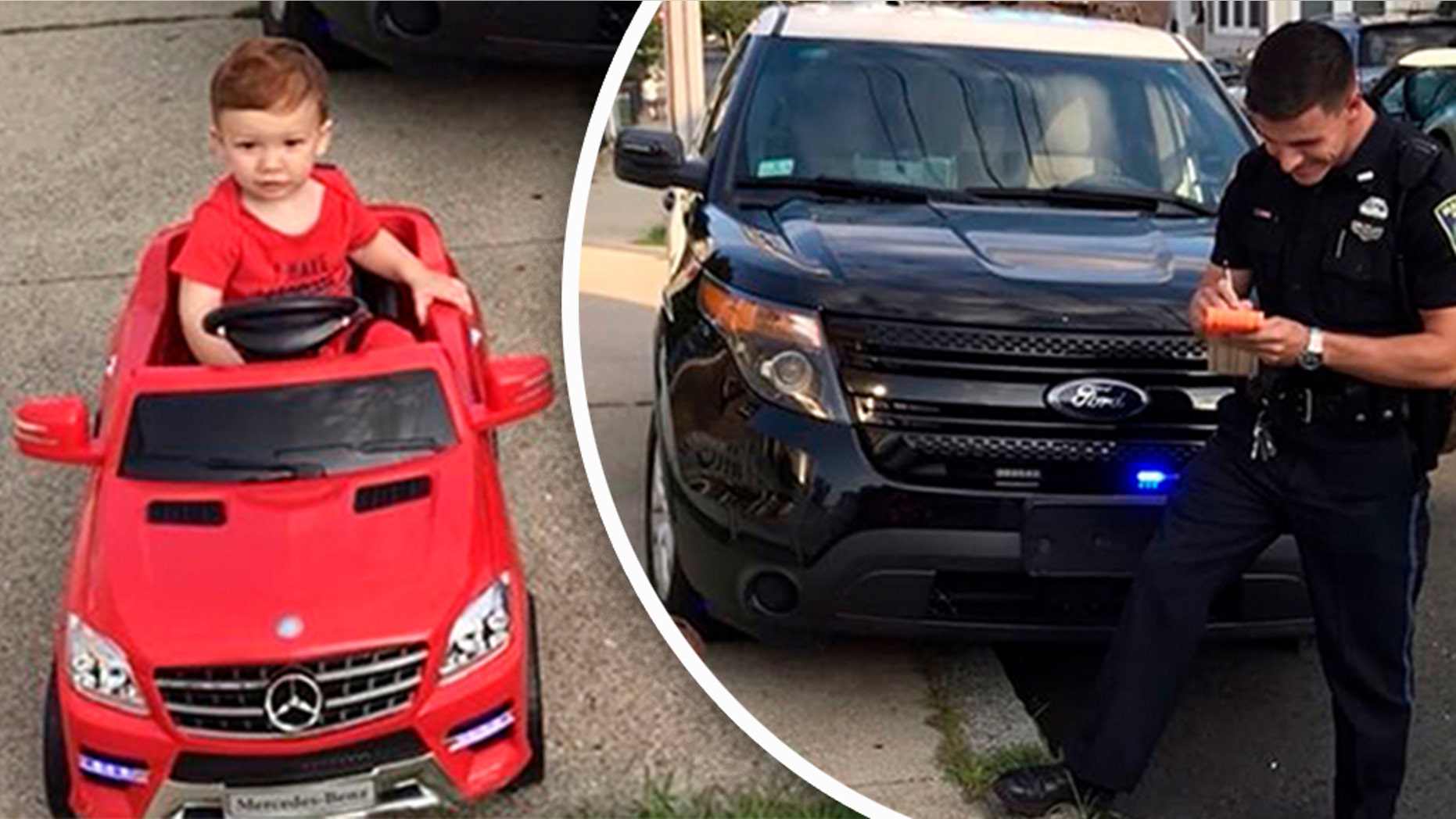 A youngster behind the wheel of a red toy car was reportedly able to use his "cuteness" to his advantage on Tuesday by getting out of a fake ticket with a Massachusetts police officer.
One-year-old Grayson Salerno was cruising in his toy Mercedes convertible when a police officer in Malden pretended to pull him over, according to The Associated Press.
Salerno's mom, Cori, told WHDH they were in the area for a family get-together and ran into the officer, who they knew. Cori said her sister-in-law came up with the photo-op idea.
"It's a little remote control car, so we just drove him out to the sidewalk and my husband said 'pretend to give him a ticket,'" she told the outlet. "He's so sweet. He just went along with it."
The officer pulled his cruiser behind the toddler, turned on his flashing blue lights and pretended to write a ticket.
During the staged incident, the tot was also reportedly sporting a t-shirt that said: "I have literally no idea what you are saying."
The Associated Press contributed to this report.