Police say teens trying to steal belt led to deadly shooting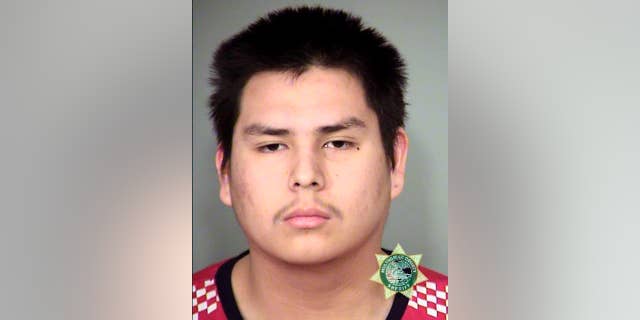 NEWYou can now listen to Fox News articles!
PORTLAND, Ore. – One of two teenagers arrested after the shooting death of a high school student in an Oregon park told a detective they had wanted to steal the victim's belt, according to court documents.
The 17-year-old boy charged with first-degree robbery told the Portland detective that stealing the belt was the objective when he and others approached Shawn Scott Jr. in broad daylight last week, a probable cause affidavit filed by a prosecutor says.
The park is near a busy light-rail stop and a shopping mall. Detective Erik Kammerer said surveillance video from a business showed a gun being pointed at the belt before the April 11 shooting.
"Kammerer told me that (the suspected robber) was present and puffed up, trying to intimidate the victim," prosecutor Laura Rowan wrote in the affidavit.
Scott, 17, died from a single gunshot wound to the head. He was a junior at Union High School in Vancouver, Washington, a few miles north of Portland.
The teen accused of firing the gun, 18-year-old Kole Jones of Gresham, was booked into jail last week on charges of murder, first-degree robbery and unlawful use of a vehicle. A preliminary court hearing is scheduled for April 25.
Jones' court-appointed lawyer, Joe Calhoun, was out of the office Tuesday and did not immediately return a message seeking comment.
In January, Jones was charged with second-degree theft after police said he stole merchandise from Macy's, court records show. He was arrested that same month in Oregon for unauthorized use of a vehicle. He pleaded guilty in the vehicle case and was sentenced to 20 days in jail and probation.
The minor charged with robbery after the park shooting was arraigned in juvenile court Monday. He will be assigned a court-appointed lawyer and return to court next week.
Police are searching for at least one other suspect in the crime.