Police laud heroism of Tennessee man who stopped suspect in dental-office killing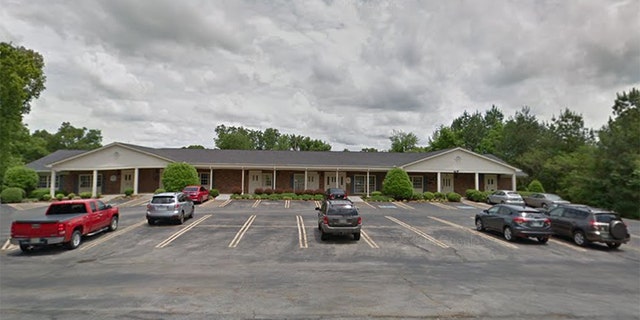 NEWYou can now listen to Fox News articles!
A Tennessee man is being hailed as a "hero" by police, who say he shot another man who allegedly entered a dentist office and fatally shot his wife
Sullivan County Sheriff Jeff Cassidy told reporters on Wednesday that earlier that day authorities got a report of an active-shooter situation at David A. Guy Dentistry in Kingsport.
SPECIAL ED ASSISTANT SHOT BY STUDENT'S FAMILY MEMBER IN BALTIMORE SCHOOL, SUSPECT IN CUSTODY, OFFICIALS SAY
Cassidy said it took officers six minutes to respond. At the scene, they found that an employee had died, allegedly gunned down by her husband.
Cassidy, who described the situation as "workplace violence" of the "domestic type," said the situation could've been worse, had it not been for a citizen with a concealed weapon.
"We do have a concealed-carry permit holder, I'm not sure where he was at at the time, but call him a hero. He took care of the situation until police officers arrived," he told local media.
He said the man "saw a threat and eliminated that threat and stood by him until law enforcement arrived."
Police have not identified the suspect or victim, pending notification of kin. But Cassidy did say the husband/suspect is at a local hospital being treated for a "couple of gunshot wounds."
CLICK HERE TO GET THE FOX NEWS APP
There were no other reported injuries; police are still trying to determine the motive for the fatal shooting.
The Associated Press contributed to this report.