Police investigating after video shows woman riding horse inside Miami nightclub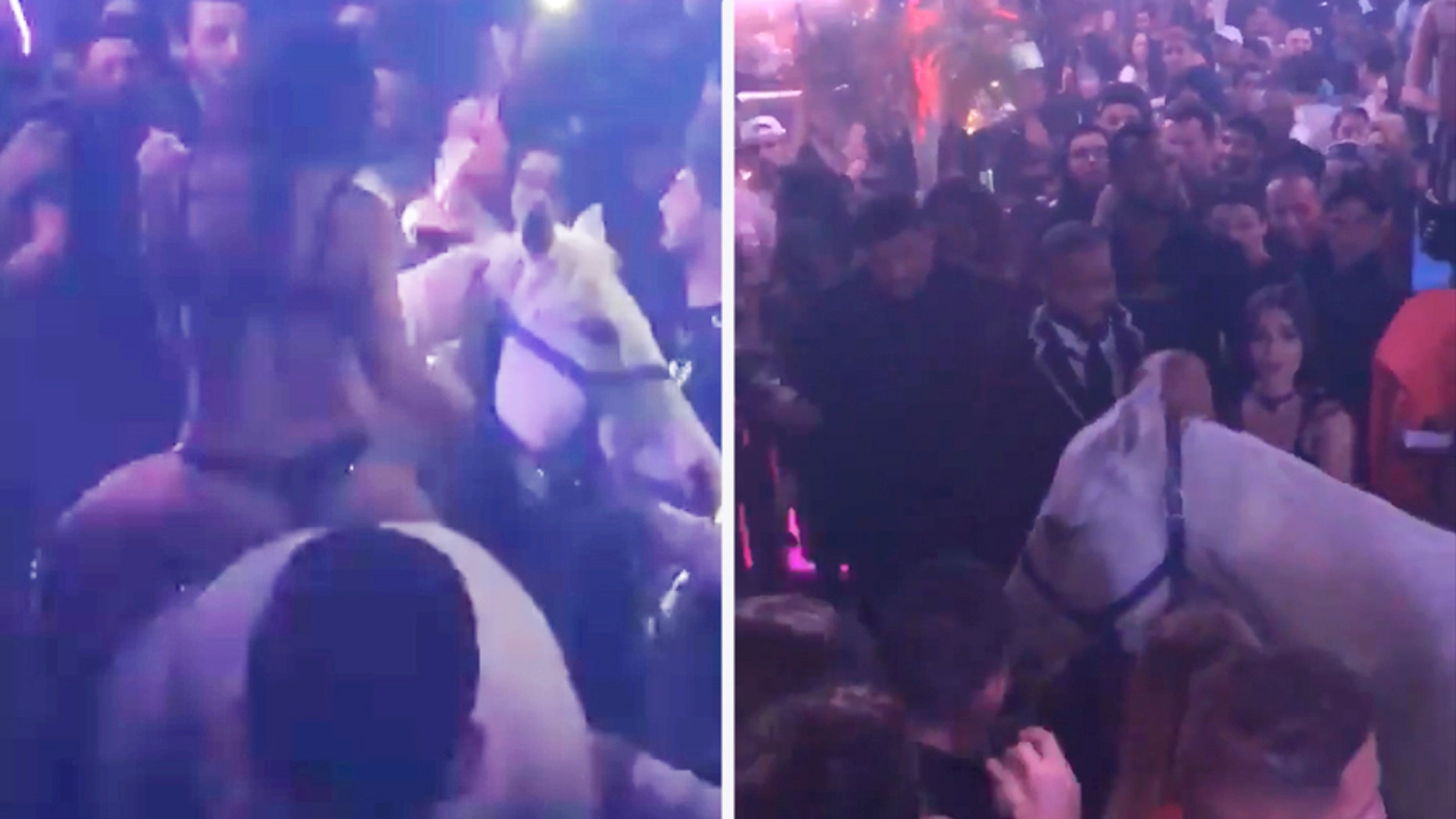 Police are investigating a South Florida nightclub for animal cruelty after video surfaced online of a bikini-clad woman riding a white horse inside the crowded venue.
Miami Beach police posted the video on its Twitter page Friday, saying it had been made aware of the incident inside the Mokai Lounge in South Beach.
"We are very concerned over the allegations," the tweet said.
The video shows a scantily-clad woman riding bareback on a white horse that appears to become unglued by the noise and the crowd.
People were standing around before the horse became startled, Miami Fox affiliate WSVN-TV reported. Then the horse bucked, causing the woman to fall off.
People are heard gasping and screaming and the horse looks terrified, the Miami Herald reported.
"We're going to want to see exactly when this happened and hold those accountable," Miami Beach police spokesman Ernesto Rodriguez told WSVN.
He said the investigation is being conducted with the assistance of Miami Beach code enforcement officers.
"We're looking at it from a city perspective in terms of licensing," Rodriguez said. "We're looking at it from a police perspective in terms of animal cruelty. Whatever it is that we can find to charge appropriately is what'll happen in this investigation."