Police: FBI agent shot, one person dead in southwest Atlanta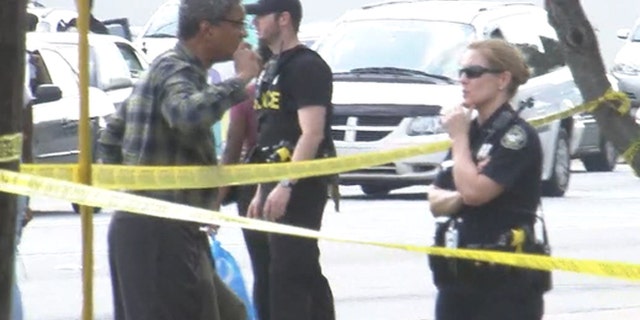 An FBI agent was shot and one person is dead after federal law enforcement attempted to serve an arrest warrant a west Atlanta business.
Several law enforcement sources have told FOX 5 News this is related to the shooting of a Banks County deputy earlier in the week.
It happened around 4 p.m. Friday at Holmes Plaza located in the 2400 block of Martin Luther King Jr Drive near. SKYFOX 5 flew over the scene shortly before 5 p.m. and found the parking lot surrounding the Checks Cashed business blocked with crime scene tape.
Authorities said the agent, whose name has not yet been released suffered non-life threatening injures and was rushed to a nearby hospital.
Police said there was one person dead at the scene, but details surrounding that death were not immediately available.