Police: Conn. woman shot in US Capitol chase had Obama delusions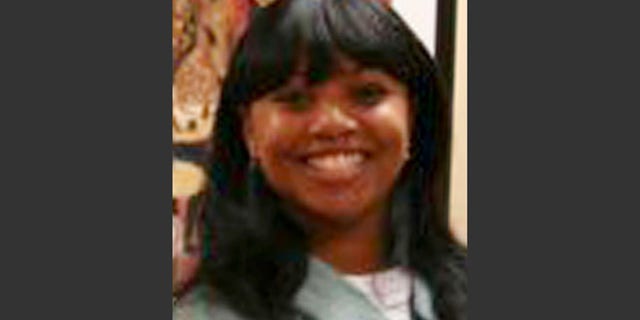 NEWYou can now listen to Fox News articles!
HARTFORD, Conn. – A woman who was shot to death after a car chase outside the U.S. Capitol this month had been under delusions that government cameras kept her under constant surveillance, and her boyfriend contacted police several times to express concerns about the safety of their daughter, according to records released Thursday.
Miriam Carey, who had been diagnosed with postpartum depression and psychosis, told officers who responded to her Stamford apartment on Dec. 10 that President Barack Obama communicated with her and had set up cameras to record her life for national news outlets, police said.
"She stated that President Obama put Stamford in lock down after speaking to her because she is the Prophet of Stamford," a police report said.
Carey, a 34-year-old dental hygienist, tried to ram her car through a White House barrier on Oct. 3 before leading police on a chase that ended with her being killed. Her 1-year-old daughter was in the car but escaped serious injury.
Carey's relatives have challenged law enforcement accounts that she was delusional and raised questions over whether police used an appropriate level of force. A lawyer for Carey's sister didn't immediately respond to a request for comment Thursday.
Stamford police said in incident reports released Thursday under a public records request that officers had dealt several times with Carey and issues including her belief that she was the subject of a reality television show for the government.
The police visit on Dec. 10 followed a call from Carey's boyfriend, Eric Francis, who said he was afraid for their daughter's safety because Carey wasn't speaking rationally and had taken the girl outside in the cold and rain wearing only pajamas.
"Miriam, she's outside now with the baby without any coat. She's just like physically ... I mean they definitely need to take her somewhere to get some help," Francis said in a 911 call. "She locked herself in the bathroom, and the baby's crying. It's been going on for a week now."
Police said Carey struggled with officers and was escorted away in handcuffs.
Later that month, Francis called police twice in one night to report that Carey was acting irrationally and having delusions. The officers who responded said they found milk spattered around the apartment and said Carey was acting violently, saying she refused to go to the hospital. They said Carey tried to kick one of them and was taken to an emergency room for an evaluation.
The report said officers were aware of Carey's condition and "the boyfriend Eric was attempting to care for her and the child the best he can."
Francis didn't respond to messages left Thursday at a phone number listed for him.