Police Beard Bans Persist Despite Court Rulings, Expense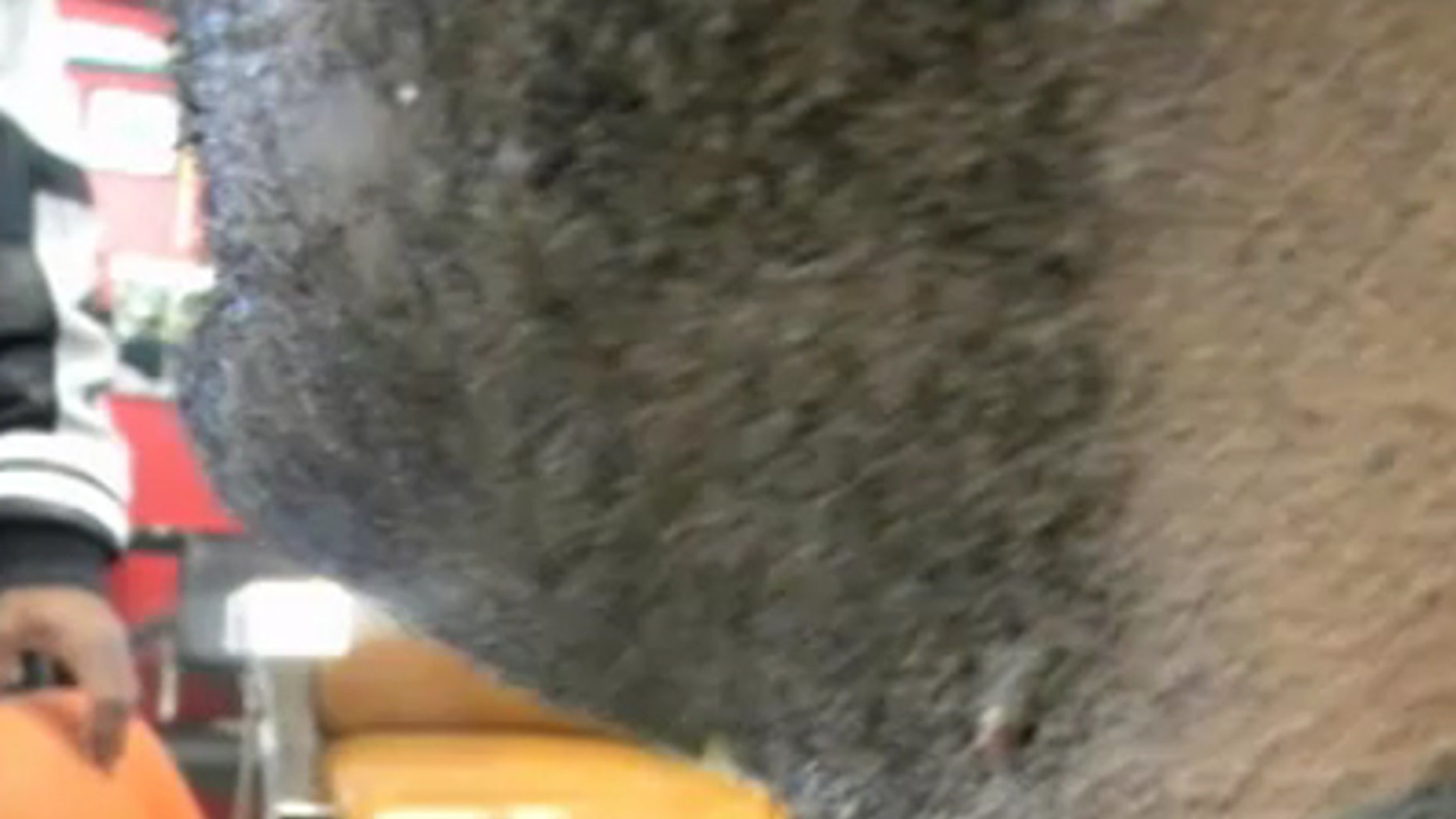 SILVER SPRING, Md. -- It has been nearly 20 years since a Maryland Court of Special Appeals ruled that the University of Maryland at Baltimore Police Force's beard-ban discriminated against blacks.
Still, no-beard policies persist across the nation, cops continue to clash with their agencies in increasingly expensive legal battles and Maryland is the latest to have a new case on the table.
Former Baltimore police officer Anthony L. Brown filed a lawsuit  on Jan. 14  in the U.S. District Court of the District of Maryland Baltimore Division. Amended on Jan. 28 to include Mayor Stephanie Rawlings-Blake, the suit includes nine counts that add up to $22.5 million.
It claims that despite a letter from his doctor seeking to be excused from an order to shave for President Obama's visit on Jan. 17, 2009, Brown, 51, two superior officers handed him a disposable razor and a small container of shaving cream and ordered him to shave at roll call in front of his colleagues without water or a mirror.
Brown says he was humiliated, and suffered "tremendous physical pain, discomfort and disfigurement."
"From many perspectives there's a big problem with what happened here," Brown's lawyer, Craig Schulman, said. "It would be inappropriate in any workplace to force anybody to do that, much less somebody with a recognized disability."
According to Brown's dermatologist, Larry Gaston, Brown suffers from "pseudofolliculitis barbae," also known as "razor bumps." It occurs when shaved hairs curl back into the skin and become ingrown. Ingrown hairs can cause inflammation and painful, itchy pustules infected with staph bacteria. In some cases, they leave permanent scars.
While rare among white males, the American Osteopathic College of Dermatology estimates that the condition occurs in up to 60 percent of black males, or other ethnic groups with naturally curly hair.
"They have pus bumps; I mean, it's an infection," said Gaston, who has offices in Baltimore and Silver Spring and sees patients with pseudofolliculitis barbae every day. "I usually have to put them on antibiotics to resolve the problem."
Oddly enough, it's not the first time the skin condition has risen to a legal case. More than 20 years ago, Glendora Hughes, general counsel for the Maryland Commission on Human Relations, represented Donald Boyd, a police officer at the University of Maryland's Baltimore force, who also had been forced to shave against his doctor's advice.
Boyd challenged the university force's grooming policy for nearly a decade before the appeals court awarded him $22,591 in back pay in 1992.
By that time Hughes had become general counsel and handed the case to Lee D. Hoshall, who has since died. At the time, Hoshall said the decision would force agencies to abolish or modify no-beard policies to accommodate pseudofolliculitis barbae.
But the bans remain. Law enforcement agencies argue they're necessary to project professionalism and discipline, foster team spirit and make sure officers have a proper seal on their gas masks. The gas mask argument seems to be the only one that has prevailed in court.
Harris County, Texas, spent $400,000 last May to settle out of court with a deputy who sued because he was pulled off the streets and banned from wearing his uniform for violating the no-beard policy. The deputy, Amon Simon, had a diagnosis of pseudofolliculitis barbae and a recommendation from his doctor that he maintain a beard at least one-quarter-inch long. After the settlement, the county sheriff's office changed its policy to allow medical exemptions.
In 2007, four black police officers in Houston filed suit against the city and its police department, claiming the department's no-beard policy was discriminatory. The city set aside $150,000 to hire outside attorneys to fight for the beard ban and the suit was thrown out in 2009 after the attorneys argued the ban was necessary for gas masks. The Fifth Circuit Court of Appeals upheld that decision on March 30, 2010.
The department's policy is not to comment on pending litigation, Detective Donny Moses, public affairs, said.
The Baltimore Police Department's grooming policy has an exemption if an officer "is suffering from a skin condition such as PFB and is unable to shave." But Brown's lawsuit contends that Lt. John Windle and Sgt. Allen Adkins forced him to shave anyway, and his complaints about the incident led to retaliation in the form of poor performance reviews and pay reductions.
Hughes, who said she was concerned that beard bans might keep black men from getting hired in the first place, noted that the incident might never have happened if Adkins and Windle had made a quick trip to the legal department first.
"It seems like no one bothered to (say), 'Let's check with our fair practice officer, to see if it's OK to do this,'" Hughes said. "You know, it's not like they don't have people available. It's the kind of thing that makes lawyers' hair turn gray, when your client doesn't ask you before they jump and do things. That's how employers get in trouble."
Aside from medical conditions, officers have also fought for beards as a religious right. Two Muslim officers successfully sued the Newark, N.J., Police Department in 1999 in a case that ended in the Third U.S. Circuit Court of Appeals.
Three judges, including current Supreme Court Justice Samuel Alito, unanimously agreed that if the department made accommodations for medical reasons, it should make similar accommodations for religion. The judges also said that if the policy was meant to create uniformity, then it directly contradicted the First Amendment's protection of religious diversity.
Maryland may be vulnerable to similar legal challenges.
Maryland State Police spokeswoman Elena Russo said the agency's manual states that troopers are not to wear beards in uniform.
"If you have a medical exemption, for however long that medical exemption is for, you will not be wearing a uniform," Russo said. "Rather, you will be working in a plainclothes position. ... I mean, they have to be clean-shaven. We don't allow beards or goatees."
Russo, who has worked for the State Police for seven years, said she didn't know of any legal challenges to the policy. According to statistics she provided, 181 black males are on the state force, or about 12.7 percent of the whole (1,426). She said the department doesn't keep data on troopers' religions.
Capital News Service contributed to this story.