Police arrest 5 people suspected of firing shots at Washington, DC officers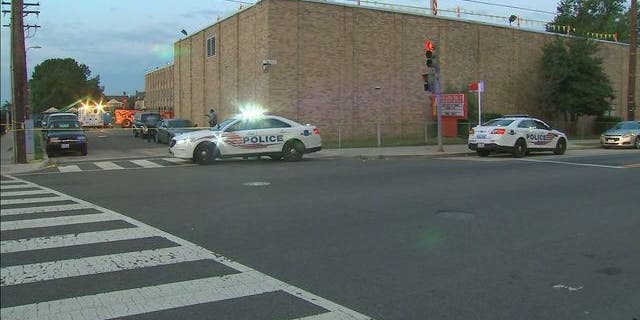 NEWYou can now listen to Fox News articles!
Police arrested five people for allegedly shooting at officers in Washington, D.C., early Tuesday, officials said. No injuries were reported.
The group allegedly fired at police to avoid arrest, not as part of a targeted attack on cops, a police official told The Washington Post.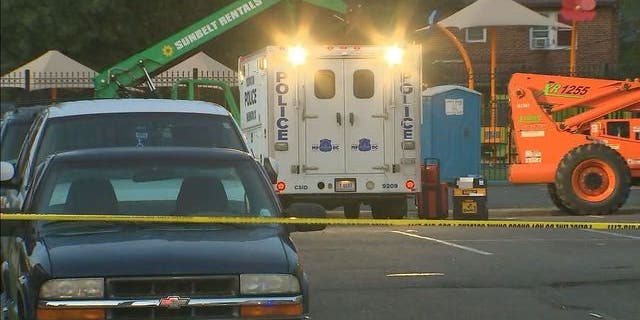 Officers in marked police cruisers were responding to reports of gunshots just after midnight in southeast Washington, D.C., near Martin Luther King Elementary School, when the cops were shot at by people inside an SUV, police spokesman Dustin Sternbeck said.
Police returned fire at the suspects, who barricaded themselves in the vehicle, Sternbeck said. Officers ordered the group to come out, but they refused.
After about 30 minutes, three women and two men in the SUV surrendered to authorities. None of the five had been publicly identified as of Tuesday morning.
The investigation will include whether the individuals who were arrested may have been involved in any other crimes before police arrived.
Police were initially alerted to the area by the ShotSpotter system, WTOP reported. ShotSpotter uses sensors to detect gunfire around the city and then notifies authorities if anything is picked up.
Tuesday's incident follows protests over police shootings of black men in Louisiana and Minnesota and the fatal shooting of five police officers by an anti-cop, anti-white assailant in Dallas last week.
The Associated Press contributed to this report.