Pit bull reunited with owner after epic swim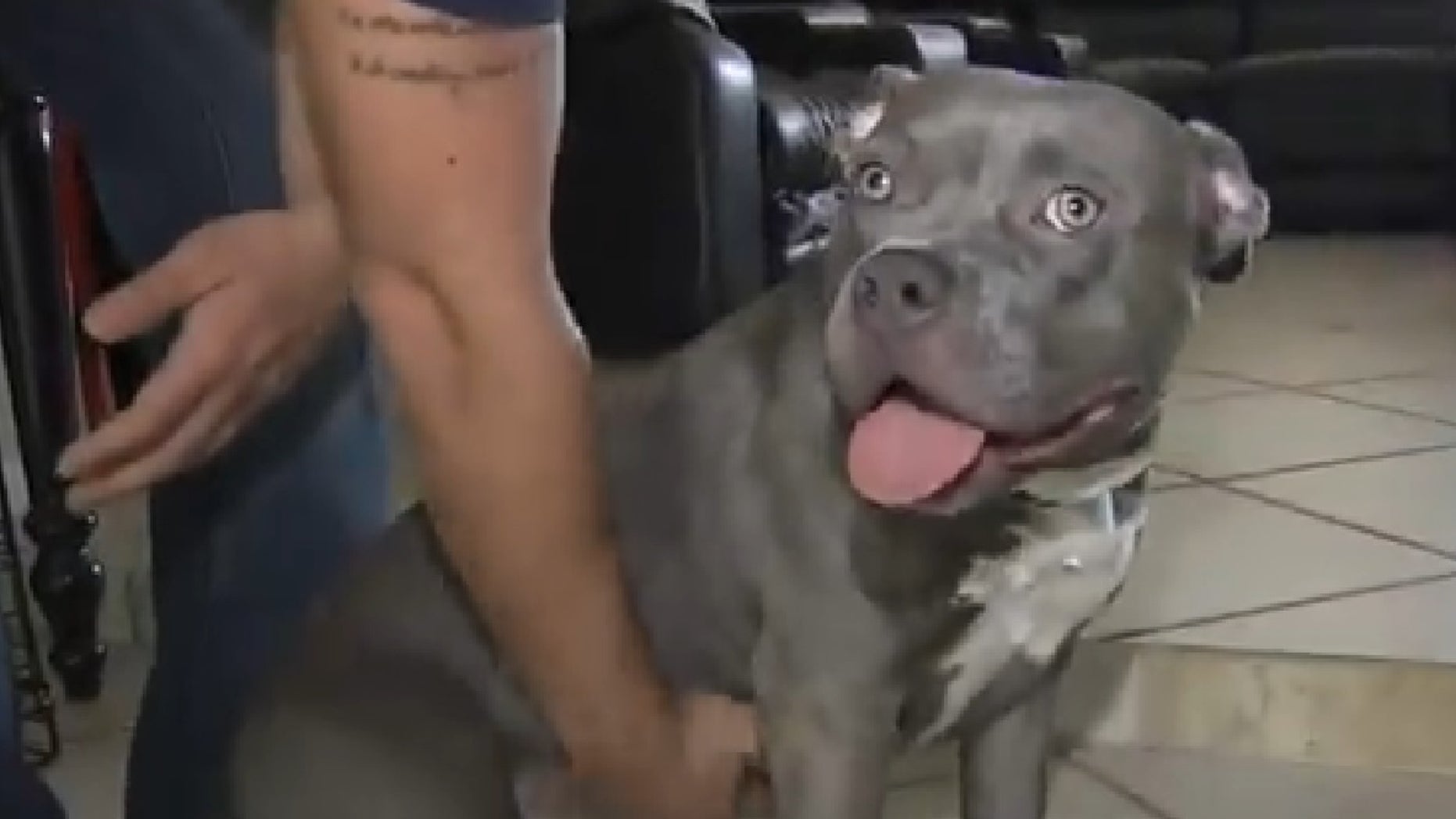 A relieved pet owner had feared the worst when he couldn't find his pit bull after she had jumped off a sea wall near their Fort Lauderdale, Fla., home.
Eighteen-month-old Gypsy couldn't stop wagging her tail, Monday afternoon, as her owner, John Calia, showered her with love.
FISHERMEN, DOG RESCUED AFTER BOAT EXPLOSION CAUGHT ON VIDEO
Last Monday morning, he had let the dog out, and after about 10 minutes, he went to check on her. "I come back out here, and she's nowhere to be found," he said from the rear of his property. "I looked over here, looked to the side of the house."
But Gypsy was gone.
WATCH A BOMB-SNIFFING DOG DROP THE CEREMONIAL FIRST PUCK BEFORE NHL GAME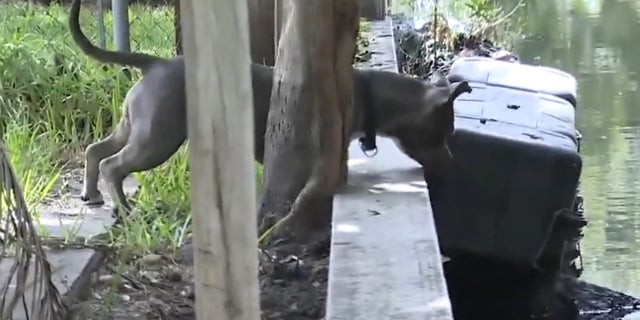 Calia believes his pet saw something in the water. "You know what I think it was? I think it was a duck," he said. "She jumped right over, right over the side."
The 68-pound puppy swam about two miles through the finger isles of Riverland, ending up at the Secret Woods Nature Center in Dania Beach. "She had to go up here, make a left, go all the way to the main tributary, and then go all the way on the Riverland roads in New River," said Calia. "She literally traveled like two miles."
The stocky, blue-nosed pit bull is all muscle. Her legs are about six inches around.
"Every time I see her try to swim — either in a pool or at the beach or something like that — yeah, she sinks," said Calia.
Gypsy was found hours later, struggling in the water by Steel Marine Tow Boat Capt. Ryan Little. "She's just trying to swim around the shore … but there were some downed trees and mangroves, so she couldn't get through," he told 7News in a phone interview. "She tried to come over to the wall, across the other side of the river, but she couldn't make it up the wall."