Pilots warned of safety concerns before helicopter crashed in NYC's East River and killed 5, report says
For months before a helicopter crashed in New York City's East River, pilots for the company that operated the "doors-open" flight sent emails requesting more suitable safety gear for passengers, according to a report Saturday.
The helicopter, chartered for an evening photo-shoot tour, crashed into a frigid East River on March 11, killing the five passengers. They had been unable to free themselves from the harnesses they were wearing. The pilot, Richard Vance, was using just a standard seatbelt and was the sole survivor.
The pilots for FlyNYON repeatedly requested more suitable safety gear, with one pilot writing in an email to company management that "we are setting ourselves up for failure" by using sometimes poorly fitting harnesses, The New York Times reported in a lengthy article.
That same pilot made a series of recommendations — one just four days before the fatal crash — for new tools that would allow passengers to free themselves more easily during emergencies, according to company emails, other internal documents and interviews, the paper reported.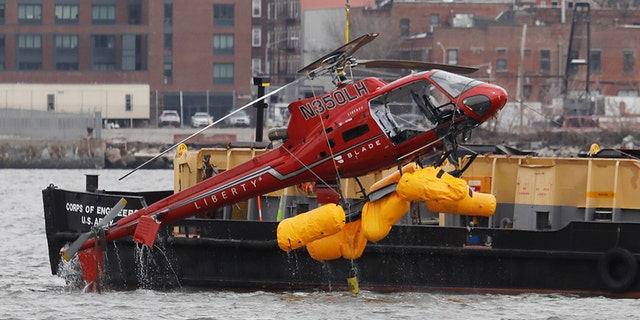 The internal documents indicated that FlyNYON executives bristled at the pilots' concerns, insisting that the operation, which offered the chance to snap selfies while leaning over the city, were safe, according to The Times.
"Let me be clear, this isn't a safety issue with the harnesses," FlyNYON chief executive Patrick Day said in a January email exchange with pilots who had raised concerns.
FlyNYON did not return a call for comment Saturday from Fox News.
In a statement to The Times, Day rejected the notion that anyone at FlyNYON did not heed issues raised by the pilots "and that we failed to respond to safety concerns."
The pilots were on the payroll of Liberty Helicopter which operated FlyNYON's charter flights.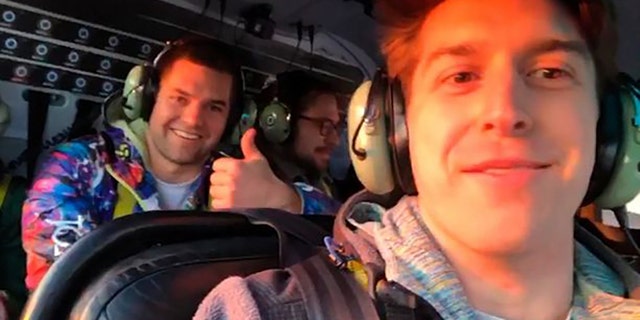 The passengers who were killed were outfitted with some of the equipment that was the subject of some of the concerns — yellow harnesses connected to tethers that strapped them into the copter, and small cutters to slice through the tethers so they could free themselves in an emergency, according to the paper.
The emails showed that pilots complained the harnesses were too big to fit smaller passengers, including many women and children. The emails showed that FlyNYON staffers were instructed at one point to use zip ties to achieve tighter fits.
The National Transportation Safety Board is investigating the crash.
The Federal Aviation Administration banned flights that used restraints from which passengers could not free themselves quickly, a prohibition aimed squarely at FlyNYON, The Times reported.