Pilot 'totals' plane after crashing into Florida yard shortly after takeoff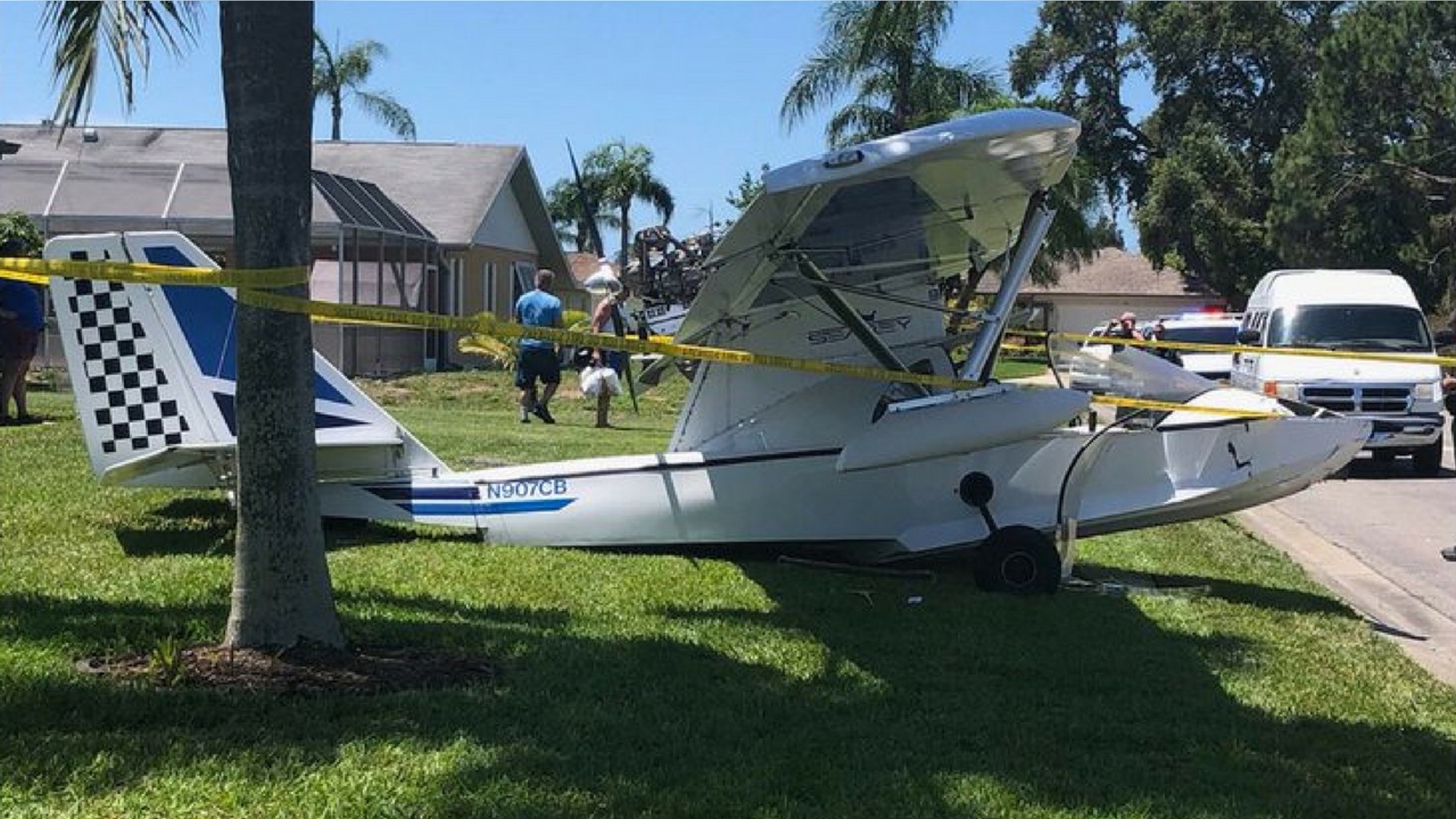 A small plane was "totaled" on Thursday after the pilot crashed the aircraft into a Florida yard shortly after departing from an airport, police said.
The small white plane had just departed from Buchan Airport in Englewood when it crashed shortly after in someone's front yard. Photos shared by Sarasota County Sheriff's Office showed the plane on the green lawn next to a palm tree.
"Luckily, no one was injured however the plane is totaled," police said.
Federal authorities will be investigating the situation.
It's unclear where the pilot was heading at the time or what caused the plane to come down.