'Pharma Bro' Martin Shkreli's ex-lawyer found guilty of helping him cover up financial fraud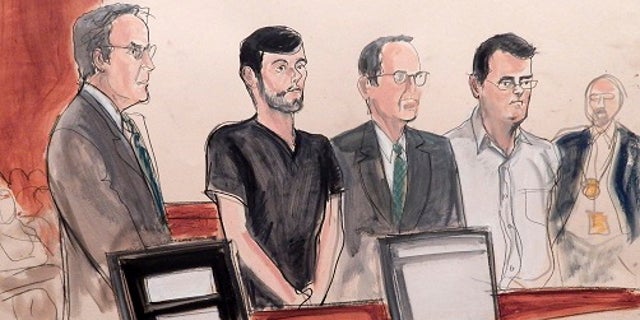 "Pharma Bro" Martin Shkreli's former lawyer was convicted Wednesday of helping the pharmaceutical entrepreneur cover up financial fraud.
After an 11-week trial, Evan Greebel was convicted by a federal jury in Brooklyn, N.Y., of conspiring to commit securities fraud and wire fraud. His lawyer, Reed Brodsky, said they were "shocked by the verdict."
"We will continue to fight for justice for Evan Greebel and his family," Brodsky told The Associated Press in an email.
Bridget M. Rohde, a U.S. attorney, said Greebel helped Shkreli steal millions of dollars and cover up his fraud while the hedge fund manager was chief executive of Retrophin Inc., a biopharmaceutical company.
MARTIN SHKRELI JAILED OVER ONLINE BOUNTY FOR HILLARY CLINTON'S HAIR
"Today's verdict sends a powerful message that this office, together with our law enforcement partners, will hold lawyers accountable when they use their legal expertise to facilitate the commission of crimes," Rohde said in a press release.
Greebel immediately left the courtroom following the verdict. His wife burst into tears after the verdict was read. His sentencing date was not set yet but he will remain out on bond for now.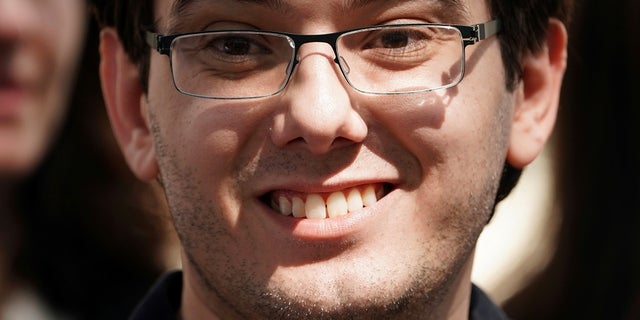 Greebel, 44, was Retrophin's outside counsel from 2011 to 2014, when prosecutors said he conspired with Shkreli to misappropriate Retrophin's assets to pay off defrauded investors. They said he also conspired with Shkreli between 2012 and 2014 to defraud investors and potential investors in Retrophin by trying to illegally control the price and trading volume of Retrophin's stock.
Greebel, who lives in suburban Scarsdale, took deliberate actions to help Shkreli defraud investors, FBI assistant director-in-charge William F. Sweeney said.
MARTIN SHKRELI CONTROVERSIES: A TIMELINE OF EVENTS
"While it's become increasingly more evident that Greebel exploited his knowledge of the law in his efforts to break the law, today we finally see justice served in a case that's spent no shortage of its time in the spotlight," said Sweeney.
Shkreli, 34, was best known for boosting the price of a life-saving drug more than 5,000 percent and trolling his critics on social media. He was convicted in August in an unrelated securities fraud scheme involving two hedge funds he ran and is currently incarcerated at Brooklyn's Metropolitan Detention Center while awaiting sentencing.
A federal judge ordered Shkreli to prison in September after the disgraced former CEO offered $5,000 to anyone who could bring him a strand of 2016 Democratic presidential candidate Hillary Clinton's hair. He faces up to 20 years in prison.
The Associated Press contributed to this report.