Pennsylvania restaurant's church discount dispute settled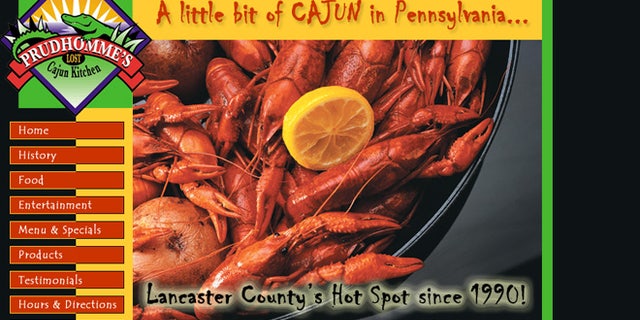 NEWYou can now listen to Fox News articles!
COLUMBIA, Pa. – A dispute over a central Pennsylvania restaurant's 10 percent discount for people who bring in a current copy of their church bulletin appears to be settled.
The Intelligencer Journal/Lancaster New Era reported Wednesday that the Pennsylvania Human Relations Commission recently notified the restaurant and others involved that the promotion can continue at Prudhomme's Lost Cajun Kitchen in Columbia.
The commission's settlement order says discounts have to be offered to all who bring in a bulletin, including atheists.
According to the Pennsylvania Human Relations Act, a restaurant classified as a public accomodation. As such, restaurants are not allowed to discriminate based on religion -- among other things.
The discount program had been challenged by John Wolff, a retired electrical engineer from the Columbia area, who belongs to the Madison, Wis.-based Freedom From Religion Foundation (FFRF).
Sharon Prudhomme, who owns the restaurant with her husband, told Fox News Radio that she received the first of several letters from the FFRF in April 2011.
"What freaks me out is the state of Pennsylvania is basically agreeing with this guy," Prudhomme told Fox News Radio. "We're just a mom and pop. We're not some big chain like the Olive Garden."
The restaurant began the discount as a way to boost business on weekends. Wolff said he found the discount on the restaurant's website.
Fox News Radio's Todd Starnes and the Associated Press contributed to this report.