Pennsylvania nursing home fire victims ID'd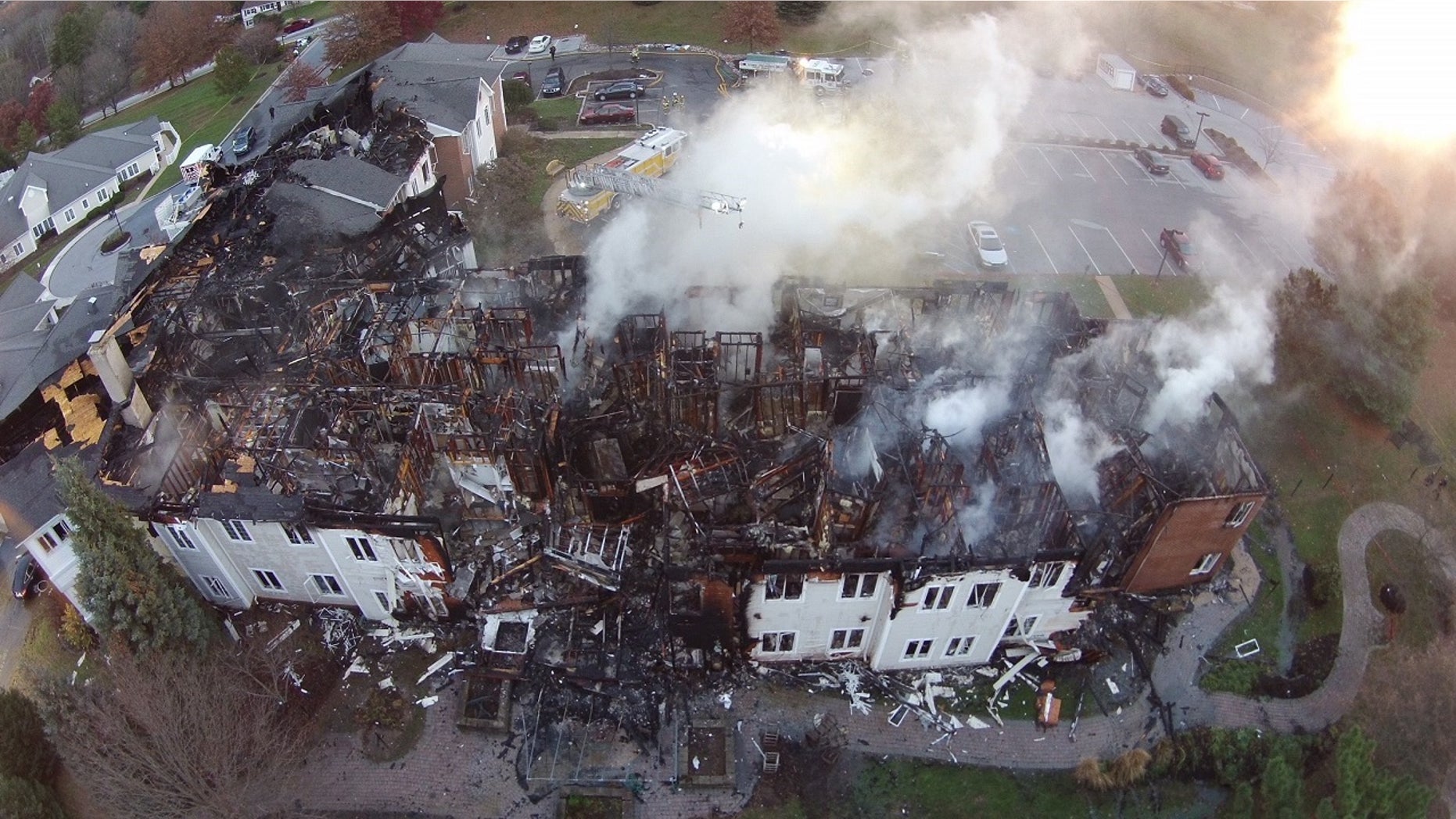 Authorities in Pennsylvania have identified the four victims of a fire that destroyed a senior citizens home.
Killed in the Nov. 16 blaze at the Barclay Friends Senior Living Community were Theresa J. Malloy, 85; Mildred E. Gadde, 93; and married couple Delores G. Parker, 89; and Thomas F. Parker, 92, the Chester County Coroner's Office confirmed.
All apparently died of smoke inhalation, but the case remained under investigation, the Philadelphia Inquirer reported.
Thomas Parker "was a nice guy, a family man," said John M. Bell, an owner of a Pittsburgh warehousing and stevedore firm for which Parker had worked.
Parker served in the Army Air Corps during World War II, flying at least 15 missions.
More information about the other victims was not immediately available.
The fire forced 133 elderly residents and 15 staff members out into the cold about 10:45 p.m. Firefighters worked to extinguish the flames for nearly three hours.
Investigators could not enter the structure for several days afterward due to unsafe conditions, forcing a delay in recovering victims' remains.
The U.S. Bureau of Alcohol, Tobacco, Firearms and Explosives and the Chester County Fire Marshall investigated possible sources of the fire, but found no evidence, the Chester County District Attorney's Office said. The DA's office said it was no longer involved in the investigation once no source could be determined, Daily Local News reported.
A news conference is set for 3 p.m. Thursday at the ATF office in Philadelphia, officials said.