Pennsylvania man tries blowing up house with family inside, police say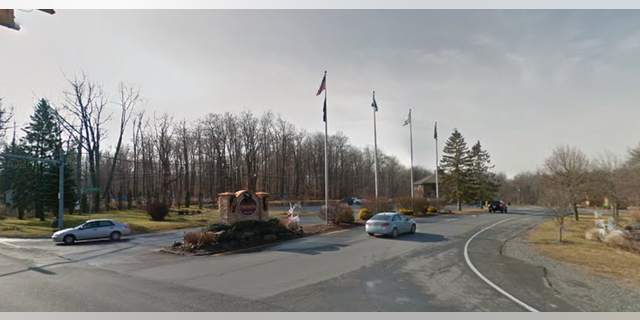 NEWYou can now listen to Fox News articles!
A Pennsylvania man tried to create his own horrific Fourth of July fireworks Tuesday, filling his house with propane gas and attempting to blow up the place with his wife, his mother and himself inside, officials said.
Ernest Pinelli, 55, was found holding a lighter after his wife placed a desperate call to authorities alerting them to the impending disaster at A Pocono Country Place, a community in Coolbaugh Township, southeast of Scranton, police said.
When cops entered the house around 10 p.m., they smelled propane gas and found a tank and a flare gun next to a stove -- that was sparking and in imminent danger of igniting, The Pocono Record reported.
BABYSITTER ACCUSED OF MOLESTING GIRL IS ATTACKED BY FATHER, COPS SAY
First responders quickly evacuated Pinelli, his wife and his mother -- and nearby neighbors --and rendered the residence safe. Firefighters shut off power at the residence and opened all doors and windows.
Pinelli was been held without bail following an arraignment hearing Wednesday. He faces multiple charges, including attempted homicide and arson.
The Associated Press contributed to this report.