Penn State threatens to terminate Greek life over party culture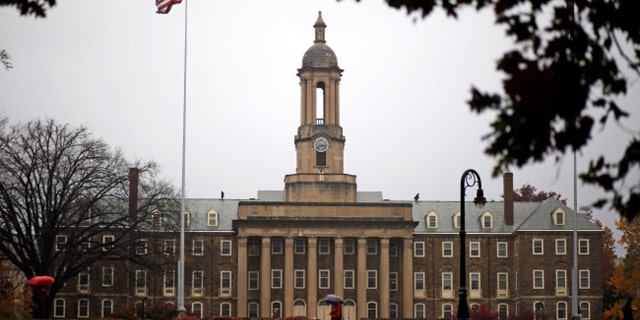 The president of Penn State University on Tuesday threatened to kill off all Greek life on campus if students don't stop acting like the bros from "Animal House."
Nine of the university's 82 fraternities were busted during parents' weekend in early April for breaking booze rules, ranging from underage drinking to throwing parties without licenses, President Eric Barron fumed in an open letter online to parents and students.
ALL FRATERNITY, SORORITY EVENTS BANNED AT WASHINGTON UNIVERSITY AFTER DRUG, ALCOHOL PROBLEMS
"Even some parents were visibly intoxicated," said Barron, who said he is now considering the "end of Greek life at Penn State."
"Given they have broken just about every restriction, I'm thinking there's going to be some very deep conversation about it," he wrote.
In February, the university put a moratorium on serving alcohol at Greek parties after a student, Tim Piazza of New Jersey, took a fatal fall down a set of stairs during a pledge-night party.
WOULD 'HOUSE MOMS' STOP FRATS FROM BEHAVING BADLY?
School administrators made an exception for parents' weekend but said students must follow all legal-drinking rules.
"Apparently, this was a mistake," Barron wrote.
Click for more from The New York Post.