Parkland shooting victims include young students, coach who saved others in Florida high school
As the names began to emerge of the 17 people gunned down in a shocking school shooting, stories of heroism and charity came to light.
Among those who died when a former student walked into Marjory Stoneman Douglas High School – one of the largest schools in Broward County, Fla. – and began shooting were faculty members and students who bravely sacrificed their lives so that others could live.
Three of the victims, Martin Duque, Alaina Petty and Peter Wang, were Junior ROTC members who received heroism medals from the U.S. Army. A GoFundMe page has been set up to help all the victims' families.
Read on for a look at the lives lost in the deadliest school shooting in the U.S. since the Newtown massacre.
Alyssa Alhadeff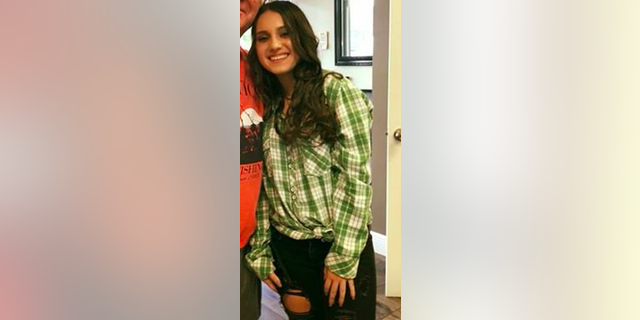 Soccer player Alyssa Alhadeff, 14, was one of the victims in the high school massacre, her mother told WSVN-TV.
Alhadeff was a "well respected member of our club and community," Parkland Travel Soccer said in a Facebook post, also sharing a comment from her family.
"To Alyssa's Friends honor Alyssa by doing something fabulous in your life. Don't ever give up and inspire for greatness. Live for Alyssa! Be her voice and breathe for her. Alyssa loved you all forever!" the message read.
Alhadeff's mother has urged President Trump to "please do something" in the wake of the shooting.
"What can you do? You can do a lot! This is not fair to our families and our children go to school and have to get killed," an emotional Lori Alhadeff said.
"Alyssa, I'm so sorry this happened to you. I would have taken the bullets for you," she said. "I would have protected you, and I'm sorry I wasn't there."
Scott Beigel
Geography teacher Scott Beigel, 35, saved students from the gunman when he helped them enter a locked classroom. In his bravery, he sacrificed his life.
Student Kelsey Friend told Good Morning America her teacher unlocked his door so that he could let students inside his classroom and shelter.
"I thought he was behind me, but he wasn't," an emotional Friend said of Beigel. "When he opened the door, he had to re-lock it so we could stay safe, but he didn't get the chance to."
"I'm so thankful that he was there to help everybody who did live in that classroom because he was in the doorway and the door was still open and the shooter probably didn't know we were still in there because Mr. Beigel was laying on the floor," Friend continued.
As a teacher, Beigel made it "easier to comprehend the subjects" he taught to his students, Friend said.
Beigel also volunteered with Camp Starlight, a recreational program in Pennsylvania.
Martin Duque
Before the shooting, Martin Duque, 14, was joking with his best friend, Isaac Briones.
"We were just playing around, talking about jokes and stuff," Briones said. "He was like, one of the nicest people I knew. He was so caring."
Martin's brother, Miguel, posted a photo collage to Instagram with a caption that read, "Words cannot describe my pain."
Nicholas Dworet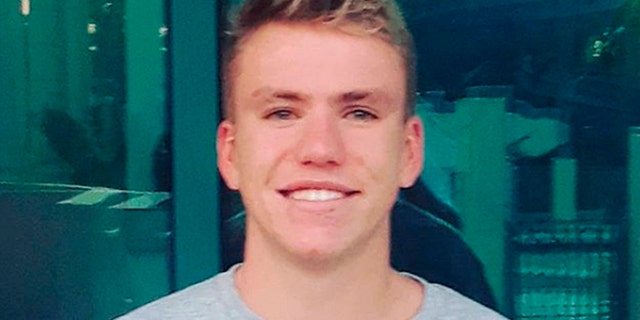 High school senior Nicholas Dworet recently earned himself a scholarship to join the University of Indianapolis swim team in the fall, according to the Indianapolis Star. He was one of several students killed in Wednesday's shooting.
"I'm telling you from the bottom of my heart, he just took his life in his hands and he chiseled and molded his life," Andre Bailey, coach of TS Aquatics in Broward County, told the newspaper.
Bailey added that Dworet, 17, was affectionately nicknamed "swim daddy" because he would help his teammates practice.
Aaron Feis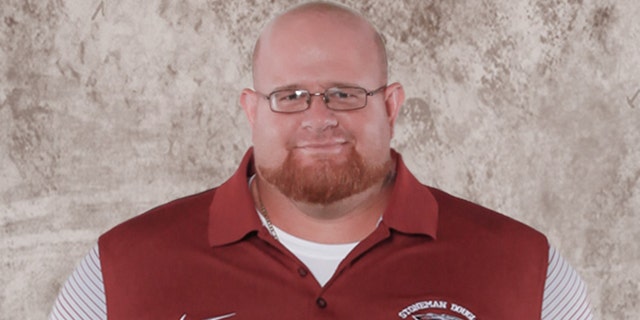 An assistant football coach and security guard, Aaron Feis used his own body to shield students as gunfire rang out in the school, the Marjory Stoneman Douglas High School football team said on social media.
At least one female student recalled Feis pushing her through a doorway and away from the spray of bullets, football coach Willis May told the Sun Sentinel.
"He died a hero and he will forever be in our hearts and memories," the team tweeted.
When the initial calls about the shooting came through the school's walkie-talkie, Feis, 37, responded to his duties as a security guard, according to the newspaper.
May described Feis as a "big ol' teddy bear" and someone who had "loyalty" and "pride" with the football team.
Feis graduated from Douglas High in 1999. He leaves behind a wife, Melissa, and daughter, according to his football biography.
Jaime Guttenberg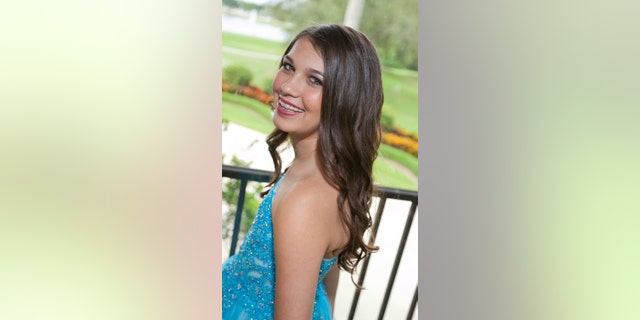 As the shooting unfolded, Fred Guttenberg took to Facebook to share that his son, Jesse, was safe, but his daughter was unaccounted for. Hours later he shared a parents' nightmare: his daughter, Jaime, was killed.
"I am broken as I write this trying to figure out how my family gets through this," Guttenberg commented.
Speaking in front of hundreds of mourners at a vigil in Parkland Thursday, Fred said the family's morning routine can at times be so hectic that he doesn't get a chance to tell his children he loves them.
"I don't always get to say, 'I love you.' I don't remember if I said that to Jaime yesterday morning," Guttenberg said.
Jaime had dreams of becoming an occupational therapist and a mother, her aunt, Jamie Youkilis, said. She also volunteered at The Friendship Initiative, an organization that connects children with special needs and their peers, founder Jeb Niewood told Fox News.
"She had a tremendous compassion to her," Niewood said. "She was mature and compassionate beyond her years and was always very eager to share herself with people who were less fortunate than she."
Youkilis said the teenager "always looked out for the underdog and the bullied."
"She probably had been kind to the [former] student who shot her," Youkilis said.
Chris Hixon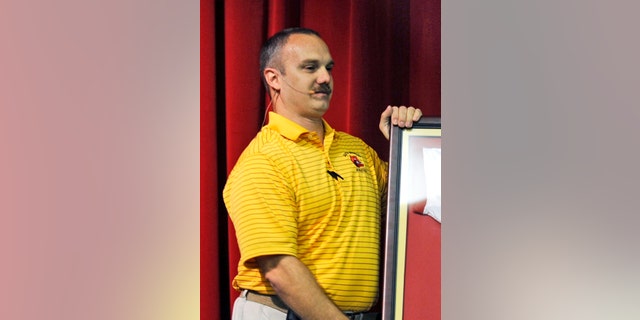 Marjory Stoneman Douglas athletic director Chris Hixon was always willing to lend a helping hand, his colleagues, friends and neighbors say. One time, a volleyball team needed a fill-in coach, and Hixon was there. The same thing happened with the wrestling team. And he was quick to volunteer when the school needed help with its security team.
Hixon, 49, was always there. And he was there, in his role on the school's security force, when the gunman began to shoot.
A Naval Reservist, Hixon was deployed to Iraq in 2007, according to the Sun Sentinel.
"Chris is probably the nicest guy I have ever met. He would give you the shirt off his back. He does so much," Coral Springs High School athletic director Dan Jacob told the newspaper.
Ray Corniel, a wrestler, said Hixon would treat the student athletes as if "we were his own children and just watch over us, let us learn about life lessons."
Hixon leaves behind a wife and two children.
Luke Hoyer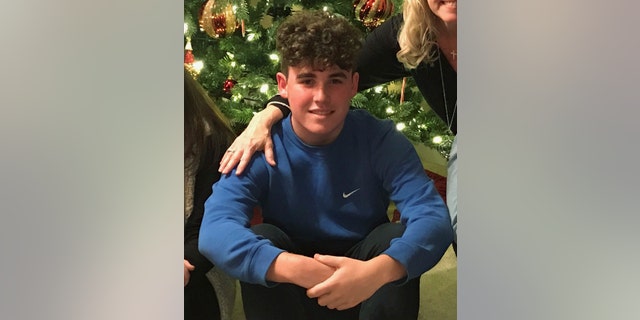 Luke Hoyer was a 15-year-old high school student who loved macaroni and cheese and McDonald's chicken nuggets, his aunt, Joan Cox, told People.
"He was always smiling and very laid back. He never caused any trouble. He was just a good boy and had a great life," Cox said.
His grandparents from South Carolina told local news outlets that Hoyer was never one to get into trouble.
"He was just a typical 15-year-old, growing like a weed and enjoying life," his grandfather, Eddie Stroud, told the Greenville News.
Cara Loughran
Cara Loughran loved the beach and her family. She was also an avid Irish dancer, according to friends on social media.
Neighbor Danny Vogel, who had asked his Facebook friends to reach out if they heard of Loughran's well-being in the immediate aftermath of the shooting, confirmed her death in a Facebook post.
"You will be greatly missed, and we will always love you and celebrate your beautiful life," Vogel said.
Baltimore Ravens running back Alex Collins also posted a tribute to Loughran on social media. Collins had Irish dance training at the Drake School in nearby Coral Springs, Fla., according to the Baltimore Sun.
Gina Montalto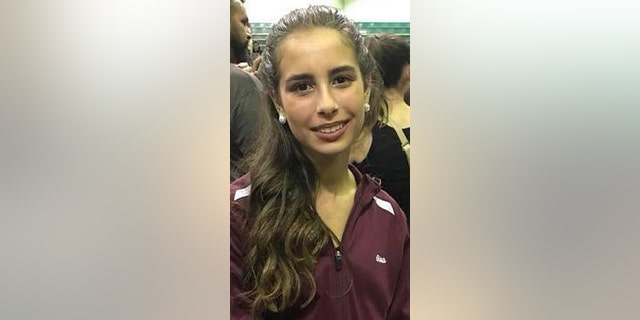 Only 14 years old, Gina Montalto was a freshman on Douglas High's winter guard team.
"My heart is broken into pieces. I will forever remember you my sweet angel," Manuel Miranda, one of her former color guard instructors, told the Miami Herald. "She was the sweetest soul ever. She was kind, caring always smiling and wanting to help."
Like Jaime Guttenberg, Montalto volunteered with The Friendship Initiative, an organization with programs for children with special needs, according to founder Jeb Niewood.
"Gina was also young when she started [to volunteer] with us, but she immediately took to the program and bonded very quickly with the children she worked with," he told Fox News. "She just had an openness about her and such warmth and exuberance for life."
Joaquin Oliver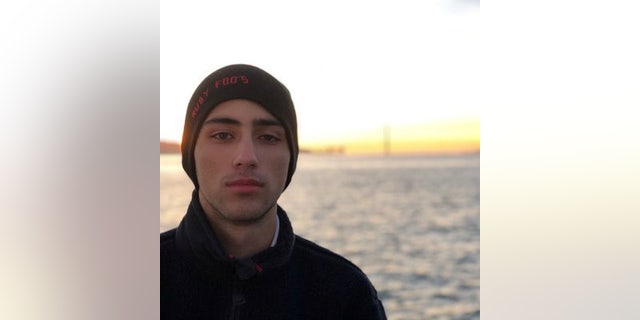 Known by his friends as "Guac" – short for "guacamole" – Joaquin Oliver was killed in the massacre.
"My friend will literally never get to say, 'I graduated high school,'" Oliver's friend, Tyra Hemans, said.
She described Oliver as a "goofball" and "a unique soul."
Oliver was born in Venezuela and moved to the U.S. when he was a toddler. He became a citizen in January 2017, according to the Sun Sentinel.
His last Instagram post was a tribute to his girlfriend.
"Thank you lord for putting a greater blessing than I could ever imagine into my life this past year," the post read. "I love you with all my heart bub, I could never thank you enough for all you have done for me."
Alaina Petty
Alaina Petty, 14, was one of the victims in the school shooting, her family said in a statement.
"It is important to sum up all that Alaina was and meant to her family and friends. Alaina was a vibrant and determined young woman, loved by all who knew her," the statement read.
Her family added that Petty "loved to serve," including helping those devastated by Hurricane Irma in Florida last year.
"Her selfless service brought peace and joy to those that lost everything during the storm," her family said.
Stephen E. Thompson, a local Church of Jesus Christ of Latter-day Saints authority, said Petty was a "valiant young member" of the congregation. She was also a part of her school's ROTC program.
Meadow Pollack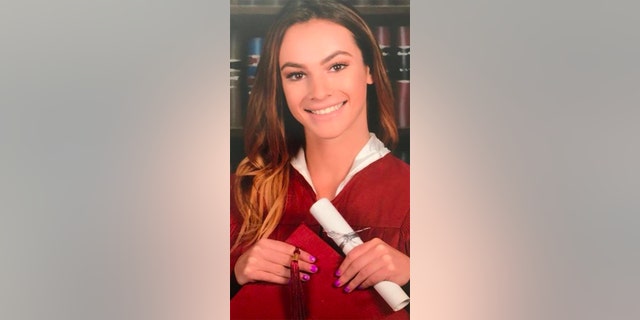 Meadow Pollack, an 18-year-old senior, died in the shooting, her father, Andrew, told the Palm Beach Post.
Andrew said his daughter planned to attend Lynn University after graduation.
"She was a beautiful, warm, loving and intelligent soul whose sense of humor and loyalty to friends made her beloved by all who knew her," a GoFundMe account says of Meadow.
Meadow is survived by her parents and two brothers. She "enjoyed spending time with her boyfriend," her cousin, Jake Maisner, told the Sun Sentinel.
"Her life was taken way too soon and I have no words to describe how this feels," Meadow's friend, Gii Lovito, posted on Facebook.
Helena Ramsey
Officials said Helena Ramsey, 17, was among those who died in the shooting.
Many family members posted touching tributes to the high schooler on social media.
"Helena was a smart, kind hearted, and thoughtful person. She was deeply loved and loved others even more so," Curtis Page Jr., who said he is a family member, wrote on Facebook. "Though she was somewhat reserved, she had a relentless motivation towards her academic studies, and her soft warm demeanor brought the best out in all who knew her. She was so brilliant and witty, and I'm still wrestling with the idea that she is actually gone."
He added that he hoped his post would cause others to be "inspired by the beauty that can be found in a life well lived, no matter how short."
Alex Schachter
Alex Schachter, 14, was a trombone and baritone player in his high school marching band and orchestra.
Alexander Kaminsky, director of bands at Marjory Stoneman Douglas High School, told the Sun Sentinel that Schachter was "fairly quiet" but "really had a bright future on the trombone."
A GoFundMe scholarship account has been set up in his honor. The funds raised will "help other students experience the joy of music as well as fund increased security at schools." The account has already raised more than $100,000.
Schachter's mother previously passed away, and his father volunteered at the high school, the Sun Sentinel reported. Schachter leaves behind three siblings, including an older brother who survived the school shooting.
Carmen Schentrup
Carmen Schentrup was smart. The 16-year-old was named a National Merit Scholarship Program finalist in September 2017, meaning she had one of the highest scores in Florida on her Preliminary SAT/National Merit Scholarship Qualifying Test.
Matt Brandow, who said he was Schentrup's cousin, wrote on Facebook that the high schooler recently came to visit him in Washington because she hoped to attend a university there.
"I love you with all my heart and I'm going to miss you every single living day. I would switch places with you in a second," Brandow wrote.
She was also remembered by friends as an avid piano player.
"There's no [emoji] that adequately covers feelings of being sickened, heartbroken, what might have been, and sorrow all in one. Sometimes with these situations I can't help but ask why did God take someone like her and not me," Jeff Ostroff, who recently watched Schentrup at a recital, posted online.
Peter Wang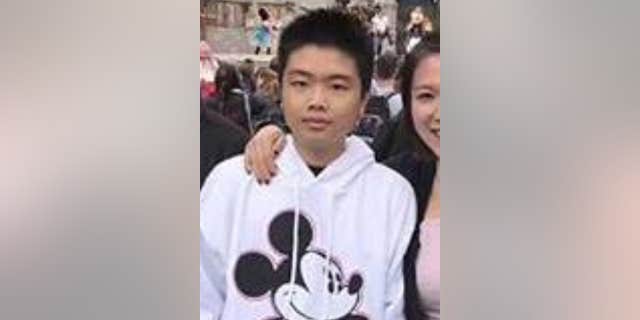 Peter Wang was last seen holding the door open so that others could escape, his cousin, Aaron Chen, told the Miami Herald.
Wang, 15, was part of the school's ROTC program and was reportedly wearing the organization's sweatshirt the day of the shooting.
"He is so brave. He is the person who is genuinely kind to everyone. He doesn't care about popularity. He always liked to cheer people up," Wang's cousin, Lin Chen, told the Sun Sentinel. "He is like the big brother everyone wished they had."
Wang's parents own a restaurant in West Palm Beach, and he has two younger brothers.
"I feel the family can never be the same," Chen said.
A White House petition asked for Wang to receive a full honors military burial. It received more than 64,000 signatures before Wang's funeral.
West Point, where Wang dreamed of attending school, posthumously admitted him to the academy, the Sun Sentinel reported.
Fox News' Madeline Farber, Shira Bush and The Associated Press contributed to this report.