Parkland massacre suspect Nikolas Cruz spoke of shooting school after being expelled, woman claims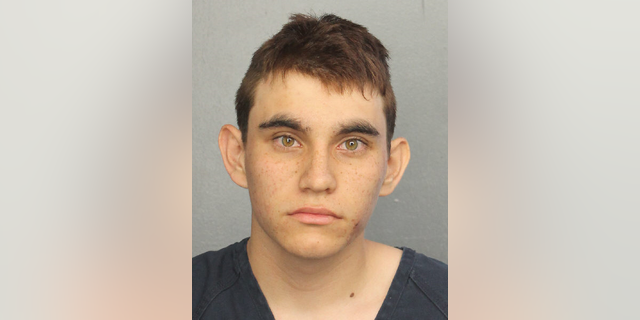 Nikolas Cruz, the gunman charged in the Parkland, Florida, mass shooting, allegedly told a coworker's mother last summer that he might shoot people at Marjory Stoneman Douglas High School because of his expulsion.
Giovanna Cantone, according to documents released Wednesday by Florida prosecutors, told investigators in the aftermath of the massacre that Cruz had called her at a Dollar Tree store in Parkland last year.
Cantone, according to the Sun-Sentinel, tried to console Cruz for being kicked out of school, and told him he could explore other options in order to get his degree.
"Thanks for the tip," Cantone said the 19-year-old told her. He then allegedly agreed that he could finish his degree, or he could "go shoot them."
"Don't talk like that, that's not good," Cantone said she told Cruz in response. Cruz, she said, responded with: "I can go shoot them and you know I can shoot you, too."
"I didn't think he really meant it," Cantone told detectives, but said she was frightened and left the store.
2 PARKLAND BASEBALL COACHES WHO FAILED TO CONFRONT NIKOLAS CRUZ FIRST TO LOSE JOBS OVER MASSACRE
Cantone never reported the exchange and apologized for not doing so.
Cantone's daughter, Ina, who worked with Cruz, reportedly told investigators he made girls uncomfortable when they would visit the store, because he would ask for their phone numbers. Ina said Cruz once told her he wanted to be in a relationship because he was lonely.
Cruz was "off" and "didn't seem all that there in his head," according to the woman.
Also revealed in the documents were statements Cruz's former neighbor and former classmate made to investigators.
More on the Parkland massacre...
Neighbor Bruno Cardoso said he often saw Cruz come outside in his underwear, shooting at cans, bottles and buckets for target practice. He said he filmed Cruz to show a friend that Cruz might've been using a BB gun.
Cruz, according to one of his former classmates, "would look up strange things ... such as 666," on a computer in an engineering class. The student said "it just made me feel very creeped out and scared."
Cruz also used school computers to research how to build a nail bomb, according to the Sentinel.
Cruz has been charged with 17 counts of first-degree murder. His attorneys have said he would plead guilty in exchange for a life sentence without parole. Prosecutors are seeking the death penalty.
The Associated Press contributed to this report.