Parents to face charges if they approach school to pick up child under new policy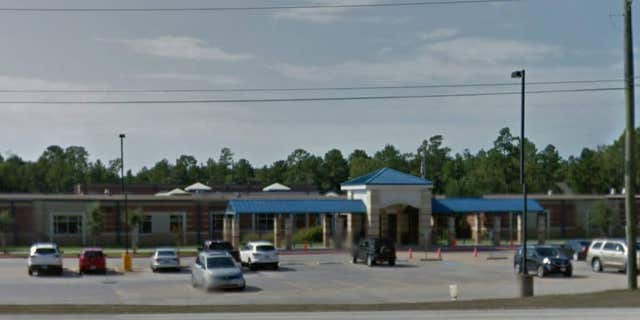 Texas parents have had enough of an elementary school's new pick up policy that reportedly could have them face trespassing charges if they try to get their child after the school day is over.
Bear Branch Elementary in Magnolia implemented the policy at the beginning of the school year. Under the new rules, if a student does not take the bus, parents must wait in the mile-long car pick up line to get their child, according to Fox 26 Houston. Now, some parents have pulled their kids from the school.
"She's threatening to arrest people," Wendy Jarman said about Principal Holly Ray to the Fox station.
Jarman said she officially pulled her children out of Bear Branch Monday and put them in a private school. She lives in the neighborhood and would escort her kids to school, but the new rule forces her to stay away from the school altogether.
"This has happened to many parents," Jarman said. "They have been cited. They have been threatened, if they step one foot on school property they will be arrested and charged with who knows what."
Frank Young is another parent who pulled his children out of the school after receiving one of the warnings. He told Fox 26 Houston that the school district has made no effort to re-negotiate the policy.
"Mrs. Ray's policy is implying that a parent doesn't have the ability or capability to decide what is safest for her children and that the school district does," Young said.
The Magnolia School District has backed Ray 100 percent. The district said in a statement to Fox 26 Houston that the ultimate goal is a safe dismissal process.
Other parents have said that Ray's "my way or else" tactics go deeper than just the dismissal process. Parents have said that not only are students leaving because of it, but teachers and staffers are quitting as well.
Click for more from Fox 26 Houston.