Pa. town latest to force drivers over and ask for cheek swabs for federal study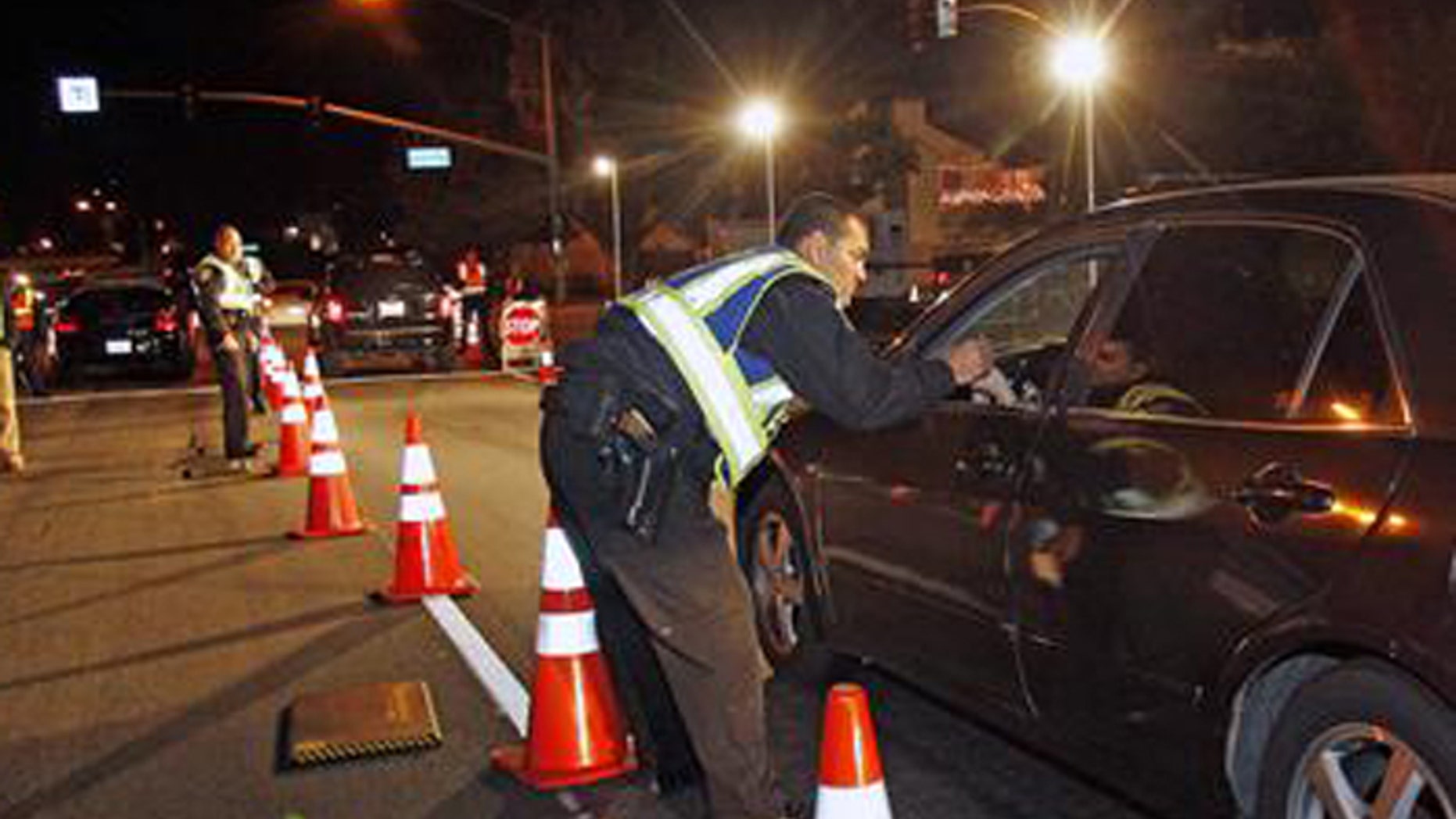 Drivers in a southeastern Pennsylvania town were forced off a local street and into a parking lot, so a federal contractor – aided by local police --could quiz them about their road habits and ask for a cheek swab, in a replay of an incident last month in Texas.
The checkpoint, in downtown Reading, was one of several conducted by the Pacific Institute for Research and Evaluation, which was hired by the National Highway Traffic Safety Administration and the White House Office of National Drug Control Policy. Although the questioning and cheek swab were voluntary, local residents said they were directed by police to pull over, and that the questioning was persistent, according to the Reading Eagle.
[pullquote]
"I feel this incident is a gross abuse of power on many levels," Reading resident Ricardo Nieves told City Council Monday, three days after being stopped.
Last month, the police chief in Fort Worth, Texas, apologized after allowing his officers to take part in a similar federal survey in which random drivers were pulled over and asked to submit breath, saliva and even blood samples. The drivers were also asked to pull into a parking lot, where they could give a cheek swab and volunteer for a blood or breath test, according to the Fort Worth Star-Telegram. Those who agreed were paid $10 to $50. Those who declined were briefly interviewed and allowed to leave.
"We realize this survey caused many of our citizens frustration and we apologize for our participation," Fort Worth Police Chief Jeffrey Halstead said.
Reading Police Chief William Heim told the Reading Eagle the federal agencies are trying to see what can be done about crashes and injuries, and the swabs were not to get DNA samples but to test for the presence of prescription drugs. He said police were there for site security only and did not pull drivers over or ask questions.
"In the grand scheme of things, I think it's a pretty innocuous and minor issue," Heim said.
An attorney for the American Civil Liberties Union of Pennsylvania said such checkpoints are legal only if designed to protect public safety.
"A car driver or passenger cannot be required or pressured into providing a DNA sample and, in fact, can't be stopped at all except on suspicion of a crime or for a properly conducted sobriety checkpoint," Mary Catherine Roper, senior staff attorney for the ACLU of Pennsylvania, told the Reading Eagle.
The National Highway Traffic Safety Administration conducts similar surveys every 10 years or so to determine the prevalence of alcohol and drug use by drivers. Checkpoints to collect samples have been set up in 30 cities nationwide, and samples remain anonymous, according to federal officials.
But law enforcement agencies in other jurisdictions have taken measures to ensure that motorists know it is a "paid volunteer survey," and that they do not have to pull over.