One of Pennsylvania's oldest homes was hiding in plain sight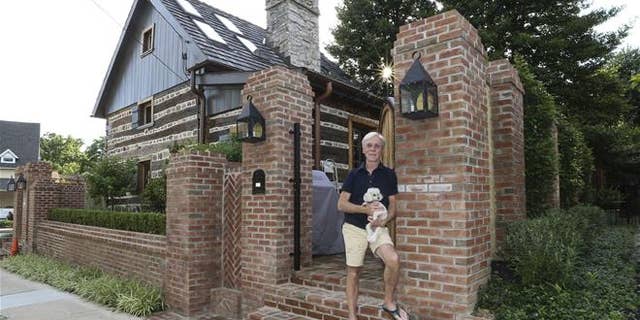 Based on a line in a local history book, Jude Plum suspected the two-story home he purchased out of pre-foreclosure in 2013 was old. He just didn't know it was one of the oldest surviving homes in Pennsylvania.
That fact, and more of the home's history, surfaced only when Plum peeled back five layers of exterior to find a hand-hewn log frame untouched since 1704, making the home one of the two oldest standing houses in Lower Merion Township, reports the Philadelphia Inquirer.
Located on a busy road in Bryn Mawr, the log home next to Plum's childhood home is believed to have been built by a Welsh Quaker who purchased hundreds of acres of land from William Penn in 1682.
It was then covered in clapboard sometime in the late 1700s. Because of damage from water, rot, and bugs, it would've made sense to "put a match to it," says restorer Roland Cadle.
DID NEWLY DISCOVERED PHOTO SHOW AMELIA EARHART SURVIVED CRASH, BECAME JAPANESE PRISONER?
Instead, Plum opted to rebuild it with Cadle's help, using vintage logs hewn by a 200-year-old broad ax. Cadle even purchased an 18th-century cabin just so the logs used would be as close as possible to the originals.
He added wood from an 18th-century home in Maine and period window panes, to boot. "It's a restoration that's substantial, and should last a long, long time," says the president of the Lower Merion Historical Society.
That's important, says 71-year-old Plum, because he hopes the home will one day become a museum. He also hopes to have the home included in the National Register of Historic Places, per the AP.