One of Hawaii's most wanted suspects killed in police shooting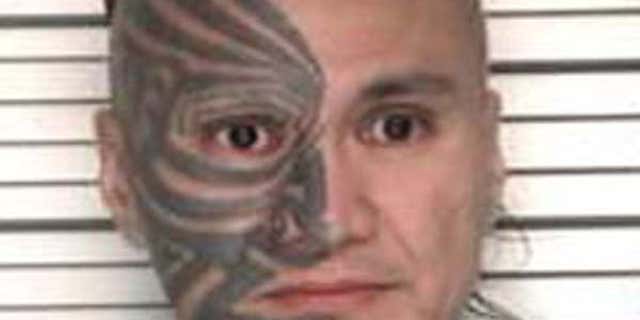 NEWYou can now listen to Fox News articles!
One of Hawaii's most wanted criminals was shot and killed by police early Friday after he was spotted with a woman in a car at a shopping center, authorities said.
Ronald Barawis Jr., 38, of Kaliua-Kona, and a female passenger received multiple gunshot wounds at Puainako Center, according to Island Police. KHON2 News reported the incident started at 12:20 a.m. as police investigated the report of the sighting and later identified the individual as Barawis.
Police said he was spotted at a drive-thru and when officers approached him, he stepped on the accelerator and slammed into two police cars. Hawaii Police Assistant Chief Henry Tavares said police "discharged firearms at the vehicle accelerating towards the officer."
One witness told the station police fired about a dozen shots at Barawis.
Those shots killed Barawis and injured the female passenger. The woman was flown to Queen's Medical Center on Oahu where she was in critical but stable condition. Police haven't released her identity and she wasn't arrested, according to KHON2 News.
Police said officers saw that Barawis had a shotgun, assault type rifle and semi-automatic handguns within his reach in the vehicle. Officers said they also saw a bulletproof vest on the backrest of the driver's seat, according to KHON2 News.
Barawis was wanted on two outstanding warrants for a parole violation and contempt of court, as well as resisting an order to stop an automobile, reckless driving and reckless endangering. He was also being sought for questioning for his alleged involvement in an attempted murder incident in December 2015.
Barawis was also recently featured on a Crime Stoppers television show, according to Big Island Now.
The two officers involved in the shooting are under investigation by Hawaii police as is practice in any officer-involved shootings. The officers were placed on administrative leave, according to KHON2 News.
Click for more from KHON2 News.