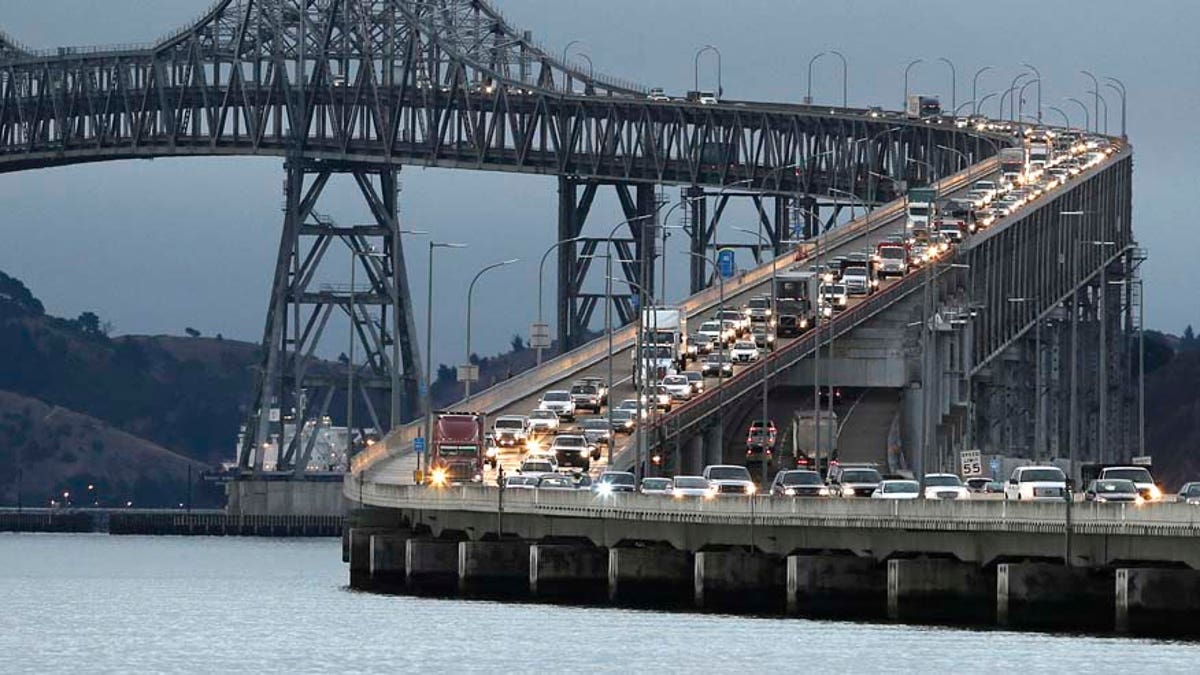 Little bird, big holdup.
Work on part of a $70 million renovation of the Richmond-San Rafael Bridge, just north of San Francisco, has been put on hold, all because a hummingbird nest was found in a tree that was to be removed to widen the freeway at one end of the bridge.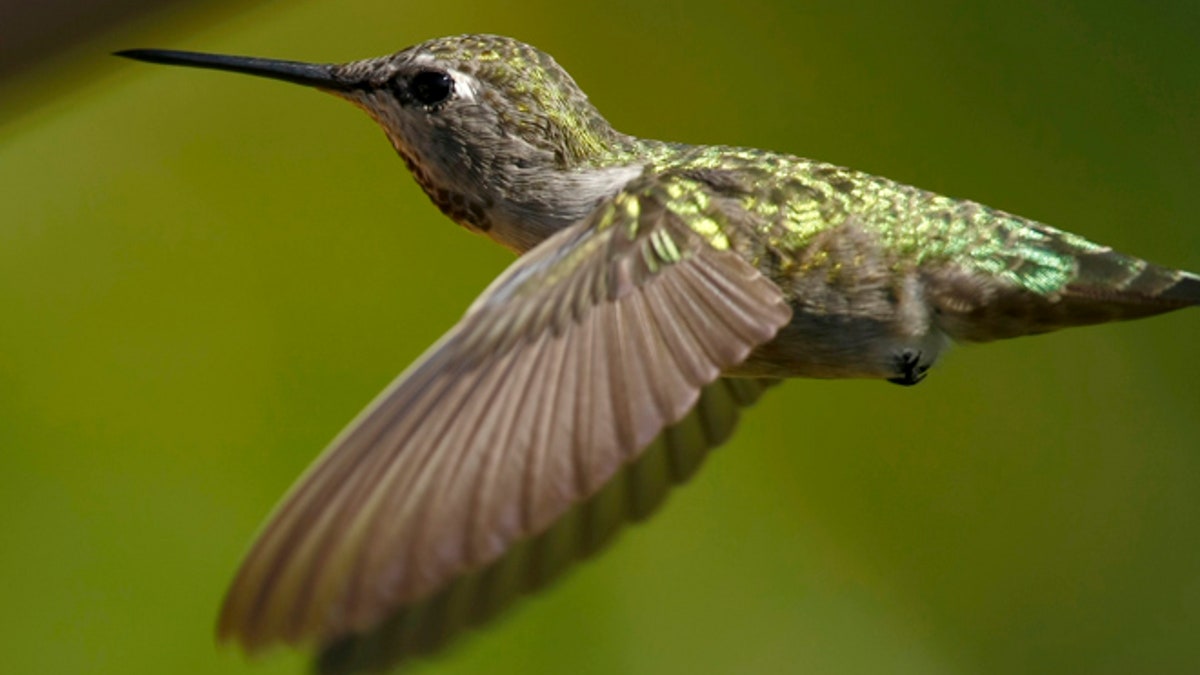 DRIVERS WARNED OF 'EXTREME' DELAYS DUE TO CRACKED BRIDGE
"A single hummingbird nest with an egg is going to cost us a couple of weeks," Randy Rentschler of the Metropolitan Transportation Commission told KPIX 5, noting that the bird is protected under the Migratory Bird Treaty Act.
"Hummingbirds are on the list, so [we] followed the rules," he added.
BRIDGE'S TRAFFIC STOPPED BY CLIMBER
The nest — about half the size of a fist — was discovered about a week ago, when work was set to begin. The species, Anna's Hummingbird, is protected under the Migratory Bird Treaty Act, which forbids the removal of the egg and offers other protections to birds.
Rentschler said he doesn't know how much the delay will cost, but hopes that construction will start soon on a bike path along the bridge's upper deck and a third traffic lane on its lower deck, aimed at easing congestion for drivers.
He told KPIX 5 that nesting birds and fish that caused delays in the takedown of the old San Francisco–Oakland Bay Bridge "cost tens of millions of dollars."
Under the protection act, the tree must stay put until the hummingbird baby is gone.
The goals of the act are to protect, restore and manage migratory bird populations to ensure long-term sustainability.
The Associated Press contributed to this report.