One Dead After Gunfire Erupts at Oklahoma Mall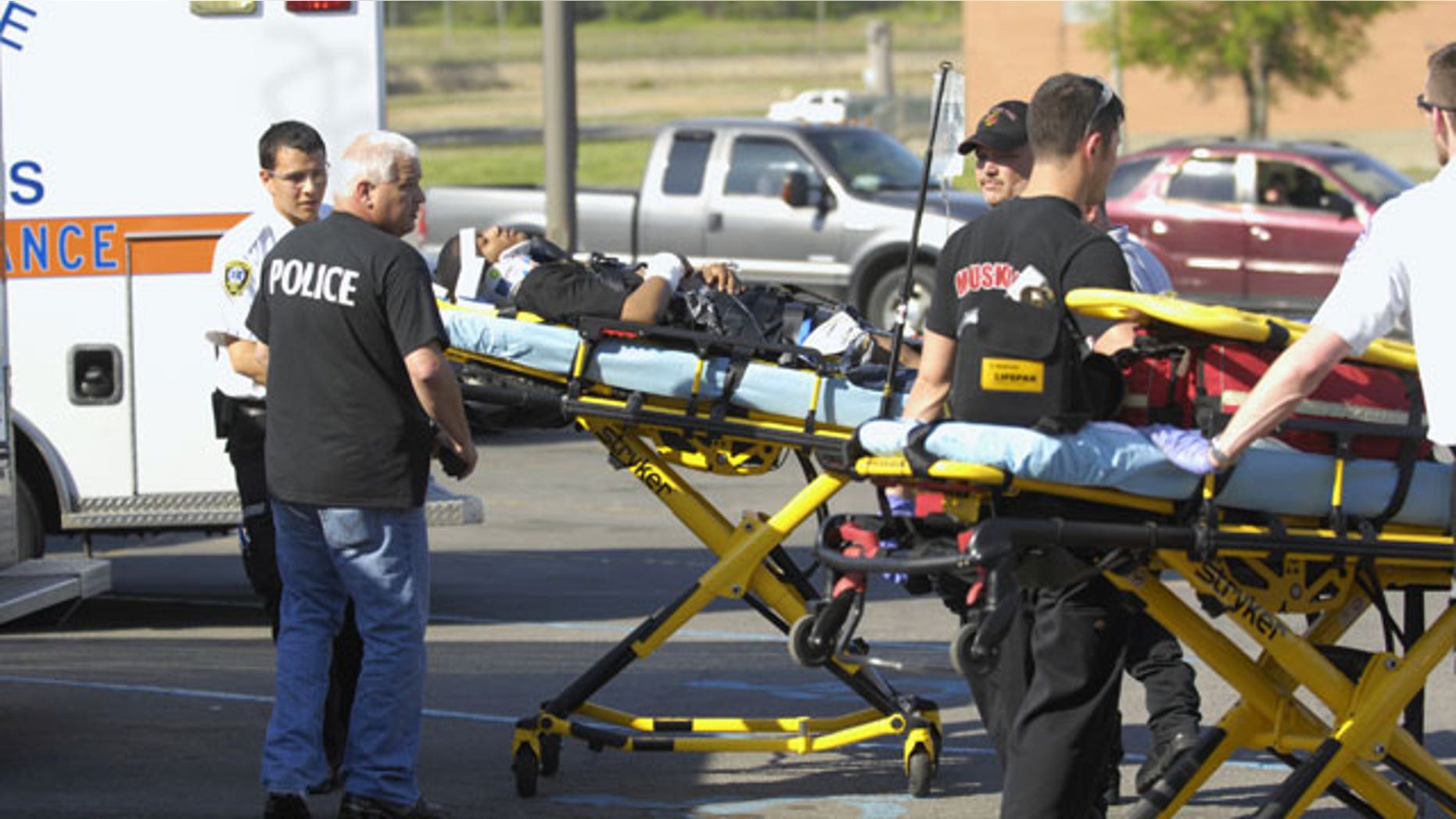 Police are looking for two suspects after a fatal shooting Saturday at a shopping mall in Oklahoma, The Muskogee Phoenix reported.
An 18-year-old man was killed and five injured in the incident at the Arrowhead Mall in Muskogee.
The shootings are believed to be gang related, Fox News Channel said.
Muskogee County Emergency Medical Service was called at 4:24 p.m. after reports of multiple gunshots.
Police believe the shots were a result of a gunfight at the mall, Muskogee police chief Rex Eskridge said.
Four of the injured victims were taken to area hospitals, while one with minor injuries declined treatment.
One victim was taken by helicopter to nearby Tulsa for treatment.
After the shots were heard, witnesses said a loud speaker announcement told shoppers to leave the mail as soon as possible, according to KTUL News.
Police evacuated the mall and had the facility in lock-down.