Oklahoma detention officer accused of hiding drugs in burrito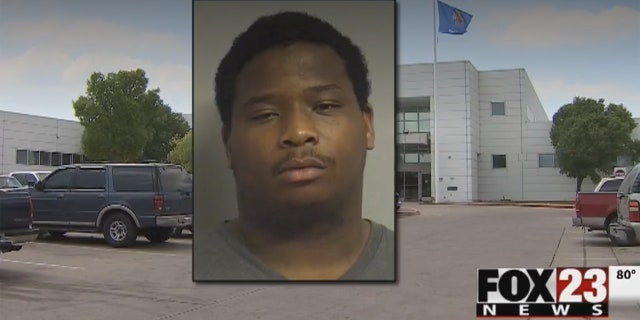 TULSA COUNTY, Okla. – A detention officer with the Tulsa County Sheriff's Office was arrested Friday, marking the second detention officer arrest in a week.
According to the sheriff's office, Kevin Mayo was arrested for possession of contraband in a jail, conspiracy to commit a felony, possession of methamphetamine, possession of a schedule II drug and possession of drug paraphernalia.
Deputies say they questioned Mayo after receiving a tip that he may be bringing contraband into the jail.
When they searched Mayo's backpack, deputies reportedly found more than four grams of marijuana, hydrocodone and two grams of meth wrapped in a burrito. They say they also found cell phone chargers in the backpack, rolling papers hidden in a pack of gum, lighters in his pocket and a cell phone in his sock.
They say Mayo initially denied knowing anything about the cell phone or drugs, but then told investigators he was bringing the phone to an inmate.