Ohio police show video proving officer wasn't a 'jerk' as man claimed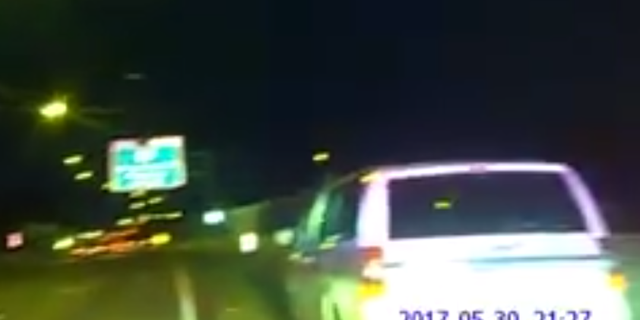 An Ohio police department released video last week to clear an officer's name after a complaint on Facebook called him a "jerk."
The video from a traffic stop last month appeared on the Canton Police Department's Facebook page last Friday.
The review said: "Watch for Jones Jr. badge number 157. Was a jerk to my wife and must have needed to make quota she was driving and didn't know her lights weren't on he treated her like trash and was disrespectful. Watch out for this guy."
OHIO MAN WITH HIV CHARGED WITH MURDER IN INFECTED PARTNER'S DEATH
The footage showed the officer pulling over a woman in a white vehicle on May 30 and asking for her license and registration. He explained that he pulled her over because her headlights were off and she was over the speed limit. The woman cooperated and asked the officer the speed limit in the area.
In the end, the officer let her off easy and ticketed her only for the headlights because it is a cheaper penalty. She took the ticket, and the two parted ways.
JURY EXPECTED TO BE SEATED FOR OHIO COP'S MURDER RETRIAL
The original poster eventually removed his complaint, according to WKYC.