Ohio man steals police cruiser, leads cops on wild chase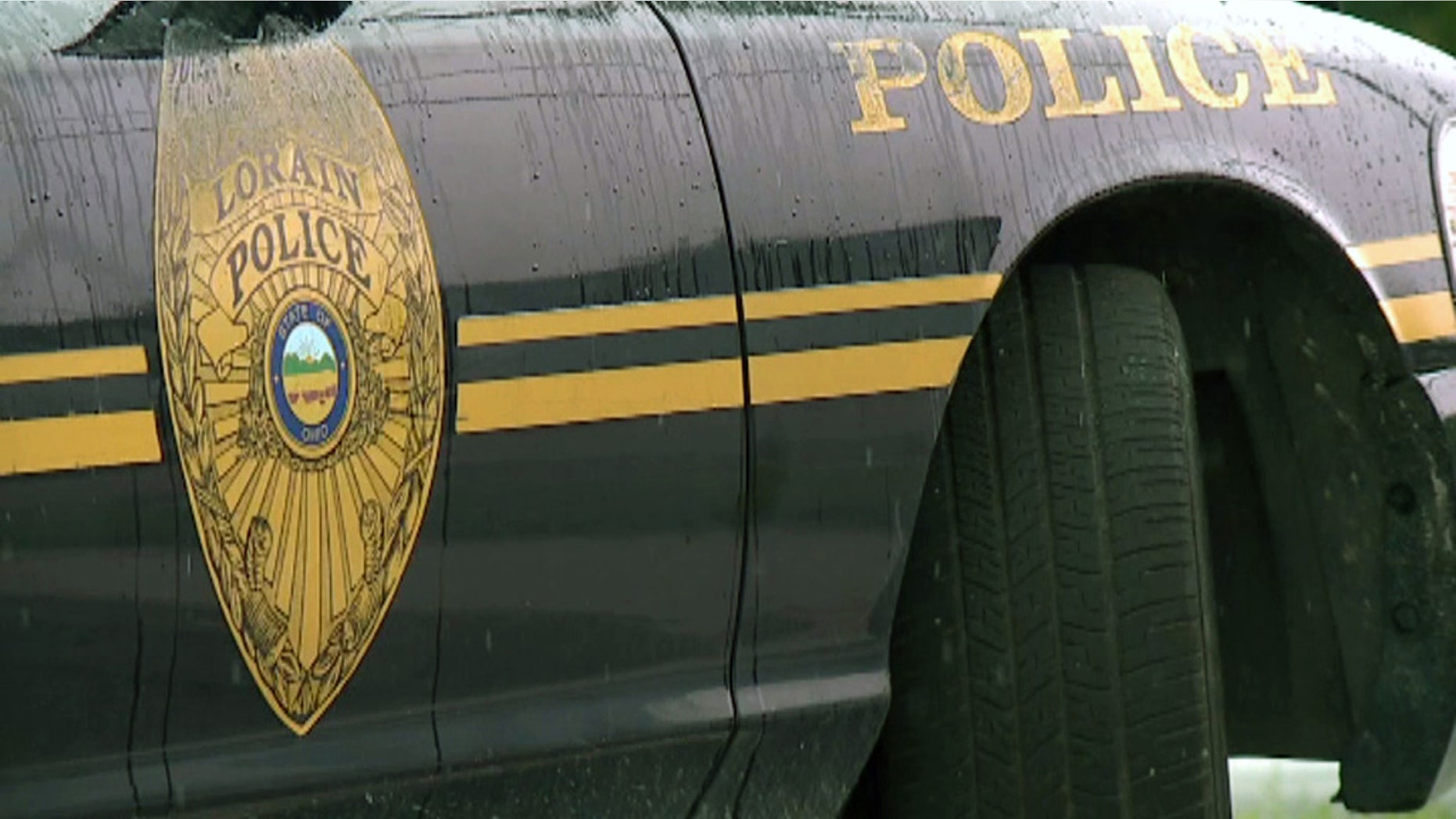 Police in Ohio say a man stole a squad car while he was being transferred into the custody of sheriff's deputies and led officers and state troopers on a high-speed chase Friday.
Officers were called to a home in Lorain, west of Cleveland, for a report of a man going through a "mental crisis." They learned that the man, identified by Cleveland.com as 30-year-old Brandon Pettry, had an outstanding warrant with the Lorain County Sheriff's Office and took him into custody.
Before the officers could complete the handover, the suspect broke free, jumped into a squad car and took off west on Ohio Route 113. The Lorain Morning Journal reported that he then turned north on U.S. Route 250 and Ohio Route 13, crossing into neighboring Erie County as he went.
Video taken from a pursuing Ohio State Highway Patrol car showed the suspect driving at high speeds along rain-slicked roads. At one point, he drove through an unoccupied road construction area.
The chase finally ended in Huron, where police deployed spike strips in an effort to stop him. The suspect drove over one of the strips, causing the cruiser to spin out and crash near a golf course. He was taken to a hospital for minor injuries before he was hauled off to jail.
Erie County Sheriff Paul Sigsworth told Fox 8 that the cruiser had firearms in it, but Pettry was not able to access them.
Cleveland.com reported that the outstanding warrant against Pettry was for breaking and entering. Pettry's mother told Fox 8 that her son had failed to appear for a court hearing because he was in the hospital.