Ohio deputy shot after police chase ends in shootout; suspect killed
An Ohio deputy conducting a traffic stop Saturday was shot after a driver attempted to flee the scene before crashing his pickup truck into a pole, leading to a brief shootout, authorities said.
The suspect was pronounced dead at the scene in Franklin County just southwest of Columbus, Ohio, the Columbus Dispatch reported.
The Franklin County sheriff's deputy, who was not identified, was attempting to stop a man in a black pickup truck just after 6:30 p.m. when the driver fled the area, Sheriff's Office Public Information Office Marc Gofstein told WSYX/WTTE.
The police pursuit lasted five to six minutes until the driver crashed his vehicle into a pole.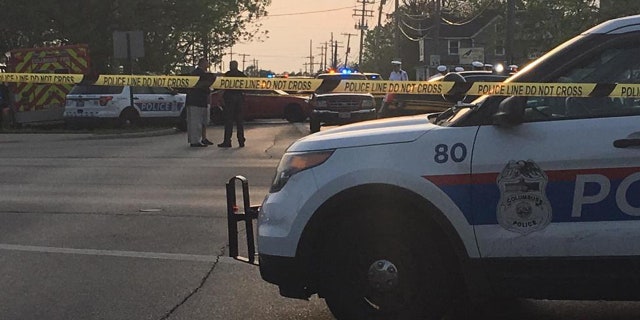 At some point, shots were fired, striking the deputy. He was taken to the hospital and is listed in stable condition following surgery, according to WSYX/WTTE.
OFFICERS KILLED IN THE LINE OF DUTY IN 2018
A witness named Josh told the Columbus Dispatch he saw the deputy approach the driver's vehicle after the crash.
"The officer told him, 'Get out, get out, get out,'" Josh said, adding that he then hear several shot fired.
"When you hear gunshots, you duck for safety, you know," he added.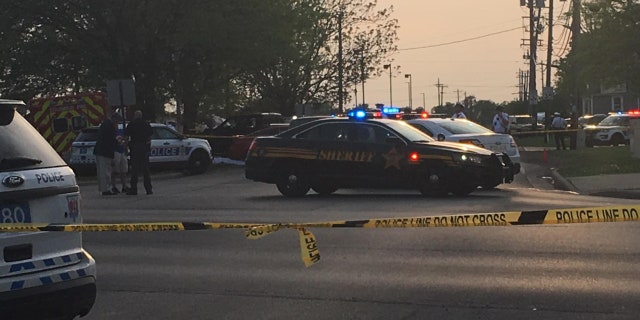 It's unclear what led to the initial traffic stop. The suspect was killed during the brief shootout.
The deputy is a seven-year veteran of the force. Franklin County Sheriff Dallas Baldwin described the deputy as "well-trained and well-respected by his peers."
"Still a very active investigation, information will be made available when we have a chance. Thoughts and prayers are needed right now for one of our own!" Franklin County Sheriff's Office tweeted Saturday night.
Another vehicle was hit as part of the chase just before the crash took place. The driver was not seriously injured, according to WSYX/WTTE.