Officials: US to suspend operations at embassy in Yemen due to security concerns amid unrest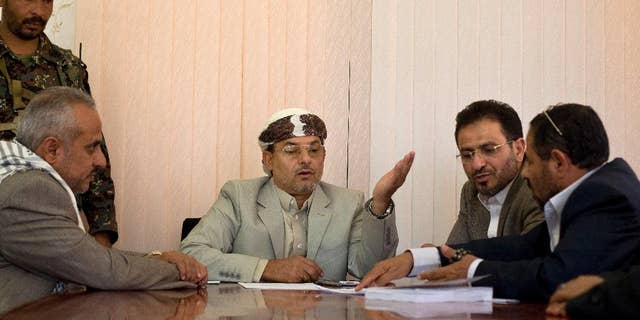 WASHINGTON – The United States is closing its embassy in Yemen amid political deadlock and deteriorating security conditions after the takeover of the country by Shiite rebels, two U.S. officials said.
The officials said diplomats were being evacuated from the country on Tuesday and the embassy will suspend operations until conditions improve. Yemen has been in crisis for months with Iran-linked Shiite Houthi rebels besieging the capital and then taking control. The U.S. officials spoke on condition of anonymity because they were not authorized to discuss the closure publicly on the record.
Marines providing the security at the embassy would also likely leave, officials said, but American forces conducting counterterrorism missions in other parts of the country would not be affected.
Maj. Brad Avots, a Pentagon spokesman, would only say that the Defense Department is always assessing security conditions on the ground and the military has evacuation assets available if they are requested by the State Department.
The U.S. Embassy in Yemen is the third in an Arab country that has closed since the turmoil of the Arab spring began in December 2010. The other two were embassies in Damascus, Syria and Tripoli, Libya.
The embassy in Yemen was operating with only a small portion of its usual diplomatic staff and had closed to the public for all but emergency services in January. It had been operating with reduced manpower since September 2014, when the State Department ordered all non-essential personnel to leave the country.
In May, 2014 the embassy in Saana was closed for several for several weeks due to heightened security threats.
The embassy in Damascus was closed in Feb 2012 and the embassy in Tripoli was closed in July 2014.