Officials: Former Pentagon spokesman Kirby to become new State Department press briefer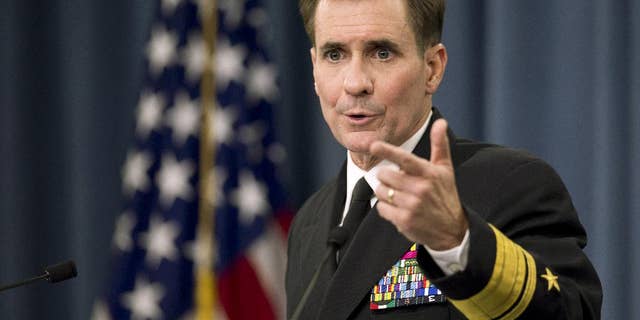 WASHINGTON – U.S. officials say former Pentagon spokesman Admiral John Kirby will retire from the military and move to the State Department to be that agency's new public face.
The officials say Secretary of State John Kerry tapped Kirby to be the department's spokesman. He replaces Jen Psaki (SAH'-kee), who left last month to be White House communications director. The officials spoke on condition of anonymity because the paperwork for Kirby's appointment isn't yet finalized. The officials say Kerry chose Kirby because of his deep experience and knowledge of international issues. Kirby, widely seen as a non-political face, won't begin formal briefings until his military retirement.
The officials also say that acting State Department spokeswoman Marie Harf may remain to handle press issues related to the ongoing Iran nuclear talks.