'Occupy Wall Street' Protesters March to NYPD Headquarters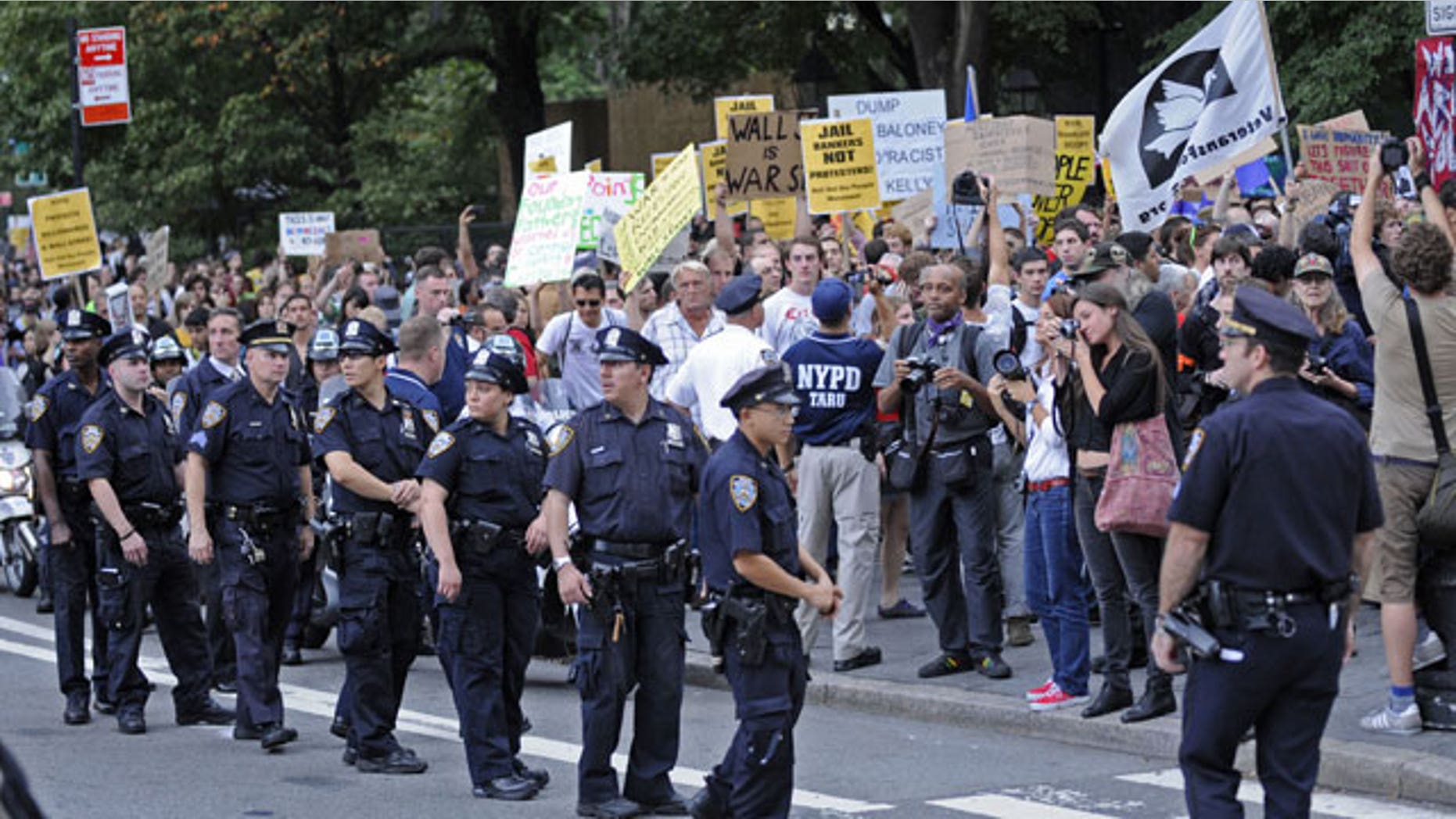 NEW YORK – More than 1,000 demonstrators speaking out against corporate greed and social inequality took their protest to the New York Police Department headquarters Friday.
The Occupy Wall Street protesters camping out in lower Manhattan marched several blocks north to police headquarters, where they protested the police response to the downtown protest, now in its second week.
The crowd may have swelled due to a false rumor that the band Radiohead would appear. Since the protest began two weeks ago, turnout has varied but the numbers have reached as high as about 1,500 previously.
Critics have accused officers of being heavy-handed, saying they have roughed up people who did nothing wrong. The NYPD has disputed that claim.
The protesters also say they're upset about reports from The Associated Press that an NYPD intelligence unit has sought to infiltrate the city's Muslim community.
Workers from the financial district watched as the marchers passed, with some saying it was unclear what outcome the organizers of the 'Occupy Wall Street' protests wanted to achieve.
New York City Mayor Michael Bloomberg characterized Wall Street protesters as misguided, saying their demonstrations are targeting working class people whose jobs are tied to the financial sector, not the rich.
"The protesters are protesting against people who make $40,000 to $50,000 a year who are struggling to make ends meet. That's the bottom line," Bloomberg said on his WOR 710 radio show Friday.
Friday's march was peaceful. Police say there were no arrests.
The Associated Press contributed to this report.