O.J. Simpson murder trial: Where are the key players now?
O.J. Simpson is back in the public spotlight as he was granted parole Thursday amid his 33-year prison sentence for an armed robbery that has kept him behind bars in Nevada since 2008.
The former football star was the subject of one of the most famous trials in American history in 1995, when he was acquitted in the murders of his ex-wife Nicole Brown and her friend Ron Goldman in Los Angeles, drawing intense public scrutiny.
Fox News looks back at some of the key players in the murder trial and where they are today.
O.J. Simpson
Simpson is set to be released from prison in October after being granted parole in a hearing Thursday. In 2007, Simpson was found responsible for Brown and Goldman's deaths in a civil case and was ordered to pay $33.5 million to the families' estates. As of 2014, Goldman's sister Kim, in an interview with CNBC, said the family has collected less than 1 percent of the settlement.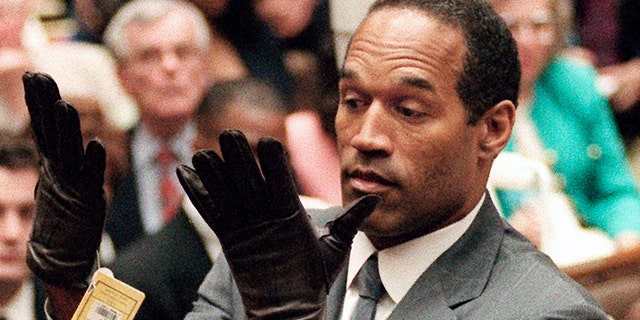 Once Simpson is freed from his prison term at Lovelock Correctional Facility, a substantial portion of his future income is expected to go toward paying that. Simpson, who has stayed out of trouble at the facility, has passed time by playing fantasy football and coaching softball, guards and an inmate who were there with him say.
Johnnie Cochran
Cochran, the lead defense attorney of what the media dubbed Simpson's "Dream Team" – which factored into Simpson's estimated legal bill of $3 million to $5 million since the murders – died of a brain tumor in 2005. Cochran continued his career following the trial, founding The Cochran Firm and defending clients such as rapper Sean "Diddy" Combs and NYPD brutality victim Abner Louima. Malcolm LaVergne, one of Simpson's current lawyers, told The Associated Press early last year that Simpson believed Cochran was depicted unfairly in the FX hit series "The People v. O.J. Simpson: American Crime Story," despite not being allowed to watch it.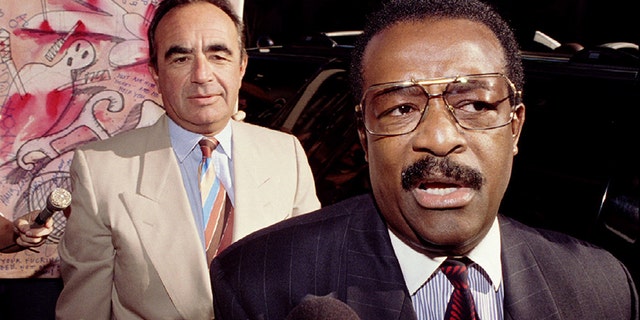 Robert Kardashian
Kardashian, a close friend of Simpson who was on the "Dream Team," died of esophageal cancer in 2003 at the age of 59. Kardashian let Simpson stay at his house in the hours before the now-infamous slow-speed pursuit Simpson led police on in a white Ford Bronco in June 1994, which eventually culminated in his arrest. His daughters have since risen to fame in the reality TV world, with Kim Kardashian West estimated by Forbes to have a 2017 income of nearly $46 million.
Robert Shapiro
Another member of the "Dream Team," Shapiro has gone on to launch the websites LegalZoom and Right Counsel, which help the public with legal services, documentation and finding specialized attorneys for individual cases. Shapiro opened up about the murder trial in a 2016 interview with former Fox News host Megyn Kelly, saying that "there is a strong possibility that more than one person was involved" in the killings. He also told Kelly that there is a "strong possibility" that the killer of Brown and Goldman has never faced trial. Shapiro is currently representing one of the younger Kardashians – Rob -- in a custody battle with Blac Chyna over their 7-month-old daughter.
F. Lee Bailey
The former Simpson defense attorney once again filed for bankruptcy in June stemming from a longtime dispute over his handling of client assets in a 1994 drug smuggling and money laundering case, according to the Bangor Daily News. The 84-year-old, who currently lives in Maine and runs a consulting business, continued to work as a defense attorney after the Simpson acquittal until he was disbarred in Florida and Massachusetts.
Alan Dershowitz
Dershowitz, an appellate adviser for Simpson's defense in the murder trial, went on to teach at Harvard University. He makes appearances on Fox News and also works as a legal adviser and activist for Israeli sovereignty and animal rights. Despite helping out the "Dream Team," Dershowitz told Business Insider in 2016 that it was more like the "nightmare team."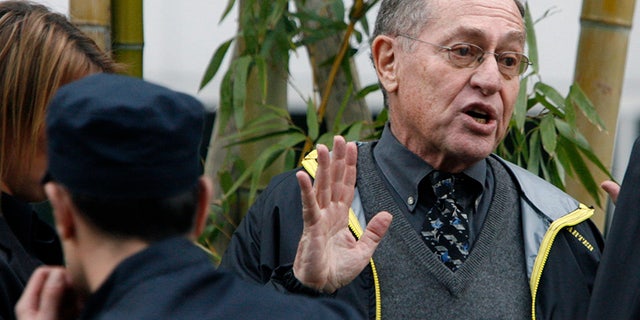 "There were an enormous amount of egos clashing. There were some clearly who were not happy with the hierarchical arrangement," he said.
Gil Garcetti
Garcetti, who served as Los Angeles County's District Attorney during the Simpson murder trial, now works as a photographer with seven photo books attached to his resume. He also teaches an art class and is a goodwill ambassador to West African countries seeking fresh water, while his son, Eric, is the current mayor of Los Angeles. He told the New York Post in 2016 that he never wanted prosecutor Marcia Clark to take the lead in the O.J. case.
"Marcia is a very good lawyer, but one of the things with her was that she didn't heed the advice of our trial consultant who told her not to pick African-American women — particularly black mothers — for that jury," he said, making note that eight black women ended up on the panel.
"She didn't listen and once she did that, there was no chance that we'd get a guilty verdict, although I still thought we'd get two or three jurors to hold out for a hung jury."
Marcia Clark
The lead prosecutor in the Simpson case, Clark continues to write books, most recently releasing "Moral Defense" in November 2016, a fictional novel about a defense attorney handling a "tabloid-ready" stabbing case that left two people dead. Sound somewhat familiar? Clark has also worked as an "Entertainment Tonight" correspondent and co-authored "Without a Doubt," a book about the Simpson trial in which she insisted that the former football star was guilty.
Christopher Darden
Another Simpson prosecutor, Darden launched his own firm, Darden & Associates, Inc., after the trial, while also accusing Cochran in 2012 of tampering with the bloody glove found at the scene of the Brown and Goldman killings. In an interview with Entertainment Tonight in 2016, Darden revealed he and Clark "were inseparable" during the trial and "more than friends," but hasn't spoken to her in years. He told the New York Daily News Tuesday that he has a hard time understanding why people want Simpson released. "Is this the parole hearing of the century? I guess it is," he said.
Kato Kaelin
The 'surfer-dude' who lived with Simpson at the time of the killings and was a witness for the prosecution made headlines again this past Fourth of July weekend after winning $12,411 with his brother, sister-in-law and a friend in a 50-50 raffle at a Milwaukee Brewers game. The other half of the winnings will go to charity. Outside of running a sports talk show and being a traveling emcee for Wizard World Comic Con, Kaelin has made several television appearances since the trial, showing up on comedy and reality programs.
Al Cowlings
The former defensive linesman who drove the white Ford Bronco during the police chase, Cowlings is semi-retired and resides in Malibu, Calif. He has no contact with O.J. Cowlings is still remembered at USC, which recently named a new residential facility in his honor. The university said it received a $15 million from an anonymous donor to set up the A.C. Allen Cowlings Residential College, scheduled to open in August to connect 320 students with "faculty-in-residence and student support staff to provide a stimulating and social setting, cultural activities and academic excellence that enriches and teaches."
Lance Ito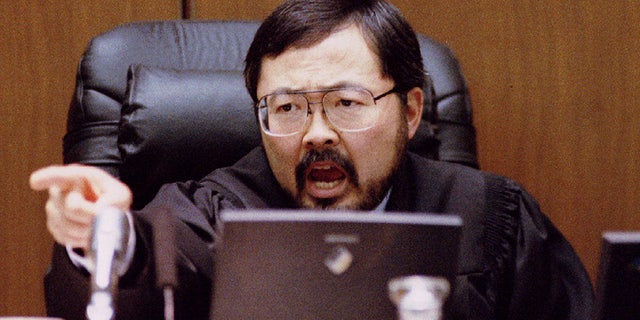 Ito, who presided over the Simpson trial as Los Angeles Superior Court Judge, went on to oversee around 500 more cases until retiring in January 2015. He has kept a low profile with media since the Simpson case, but has expressed his intent to learn to play guitar, The Associated Press reported.
Fred Goldman & Kim Goldman
Fred, the father of Ron Goldman, told ABC News in February -- two decades after winning the civil case -- that he still thinks about his murdered son "every day" and "all of Ron's dreams that didn't come to fruition." He also said he felt disgusted about Simpson's opportunity for release. Kim, Ron's sister, has done advocacy work for victims of domestic violence and runs The Youth Project, a non-profit that provides counseling to teenagers. She told ABC that she wrote letters to O.J. while he was in prison and wanted to visit him at one point to "see him be reduced to something that was more manageable for me because at that time it was just overwhelming."
Mark Fuhrman
Fuhrman, a key investigator and witness in the O.J. Simpson trial, now works as a forensic and crime scene expert for Fox News. In a column for FoxNews.com, Fuhrman explained why he thought Simpson would be granted parole Thursday. "I predict that on October 1, O.J. Simpson will walk out of Lovelock Prison," Fuhrman wrote.