NYC's SantaCon aims to end naughty-or-nice debate, with new efforts to revel responsibly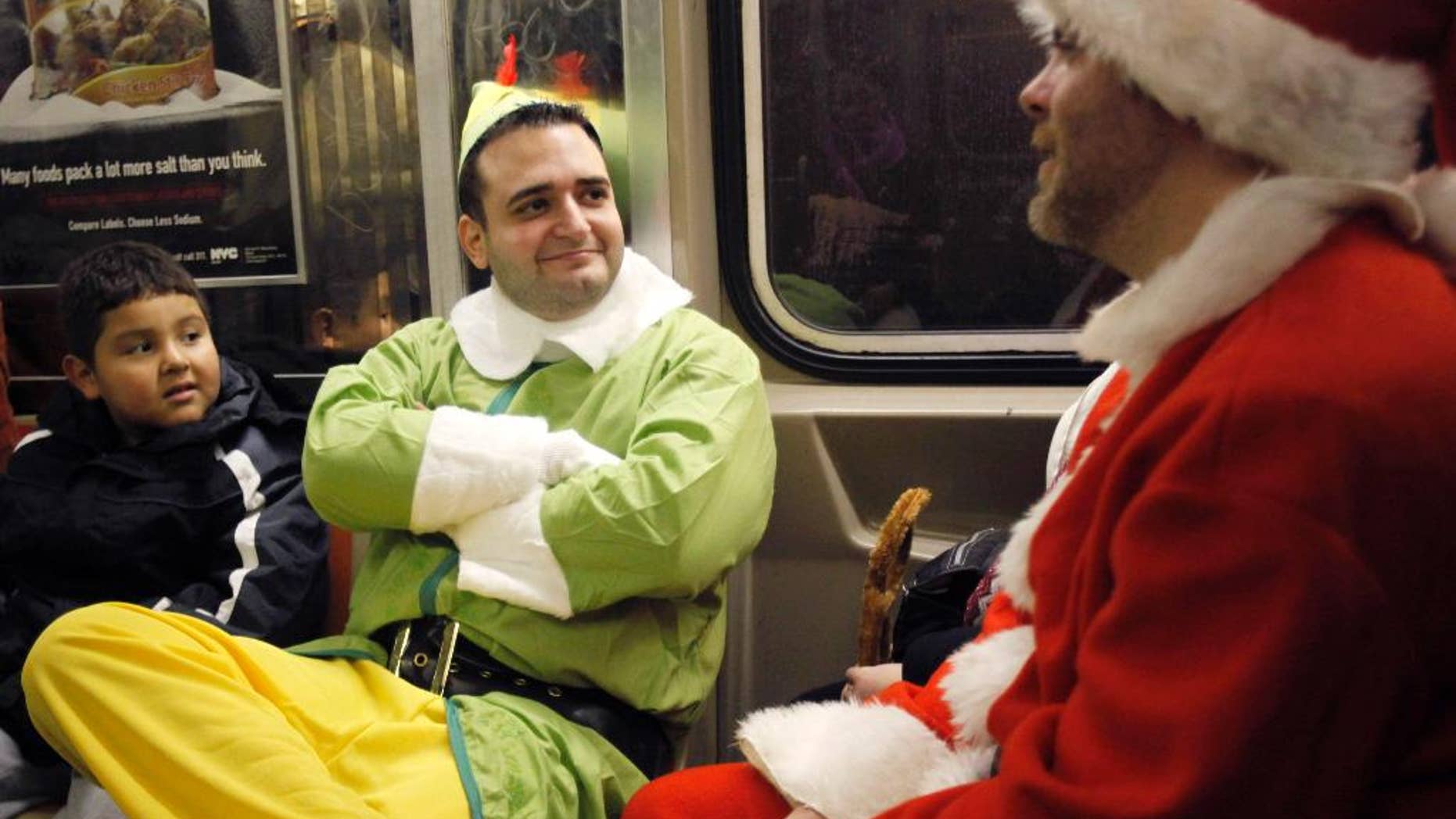 NEW YORK – Could this be the year of SantaCon without SantaControversy?
After several years of defending the costumed bar hop against a bad-Santa rap, organizers are making new efforts to convey that the SantaCon coming to town in New York on Saturday is reveling more responsibly.
For the first time, they publicly released the planned route days before their romp through Brooklyn and Manhattan bars.
Organizers got a permit to assemble in a park and agreed to tweet police messages about pedestrian safety.
The group's lawyer, Norman Siegel, says "there's a transition to a more positive SantaCon."
Still, some officials are seeing red.
A dozen state and city politicians this week asked the State Liquor Authority to station investigators along the route. The agency says it was already planning to do so.