NYC Police Reopen Section of Times Square Following Suspicious Vehicle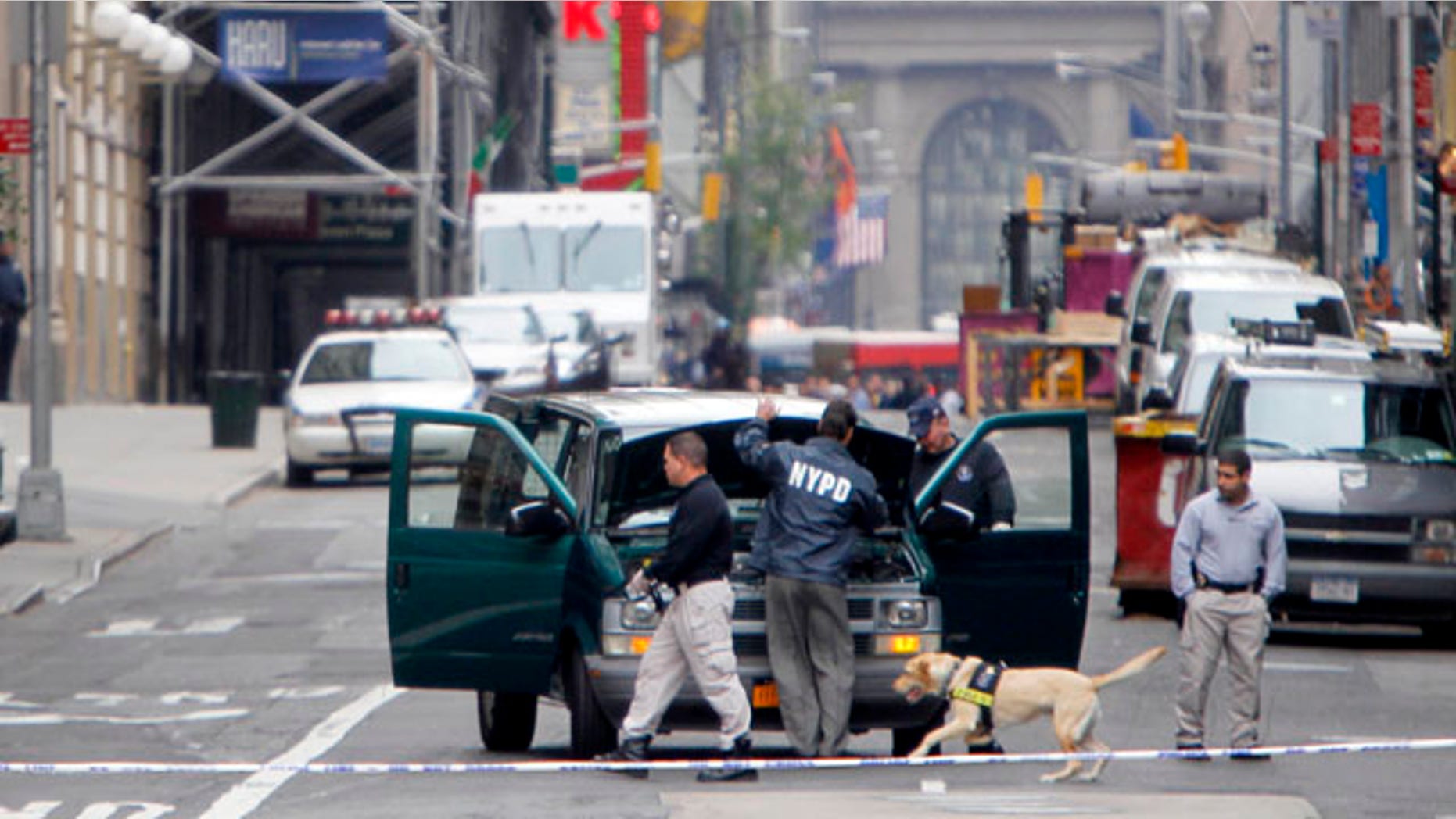 A section of Times Square in New York has been reopened and police have given the all-clear after an investigation into a suspicious vehicle.
A man was reported seen running from the vehicle, which started the security scare.
Police originally blocked off and cleared pedestrians on 43rd Street between Seventh and Eighth Avenues.
Failed Times Square bomber Faisal Shahzad received a life sentence earlier this month for his car bombing attempt in May.