Nurse credited with saving teen hockey player's life after skate severs artery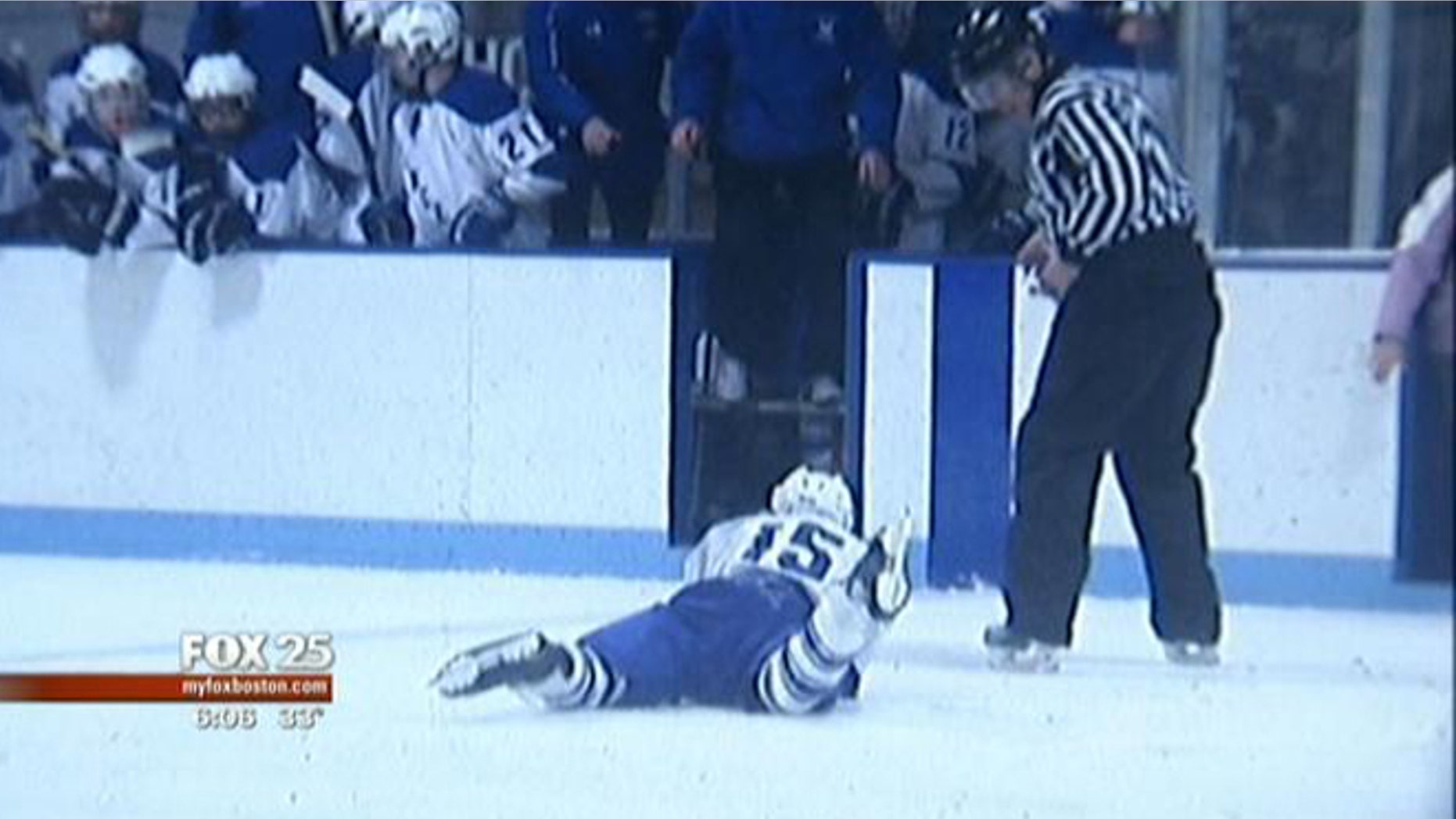 A quick-thinking athletic trainer is being credited with saving a high school hockey player's life after one of his arteries was severed by another player's skate.
Brady Barron's glove fell off and he fell backward during a Jan. 14 Methuen High School varsity game, MyFoxBoston.com reports. The 16-year-old said that's when another player's skate came up and sliced his wrist.
"Immediately I knew I was hurt," Barron told MyFoxBoston.com.
Janielle Monbleau, a part-time athletic trainer and critical care nurse, rushed onto the ice and was able to slow the bleeding until paramedics arrived.
"I saw the laceration on his arm and immediately just applied pressure," Monbleau told MyFoxBoston.com.
Barron was then rushed to a local children's hospital and underwent surgery. Doctors say the teen would have likely bled out within 2 minutes had Monbleau not sprung into action.
"It's incredible to think I was so close to death," Barron told MyFoxBoston.com. "Stuff like that just freaks me out."