Northern California fire rages as grandmother, 2 great-grandchildren among dead; looters target evacuees
The explosive wildfire in Northern California continues to rage Sunday as officials in a city threatened by the flames are also having to deal with an outbreak of looting in areas where residents evacuated.
The Carr Fire has left five people dead so far since it exploded on Thursday: two firefighters, a woman and her two great-grandchildren, ages 4 and 5.
On Saturday, the blaze pushed southwest of Redding, the largest city in the region, toward the tiny communities of Ono, Igo and Gas Point, where scorching heat, winds and bone-dry conditions complicated firefighting efforts.
"The fire developed so rapidly due the weather conditions, that it just was a huge fireball coming into the west Redding area, extremely quickly, enveloping everything in its path," Cal Fire Deputy Chief Scott McLean told "America's News HQ" on Sunday. "There was no stopping it."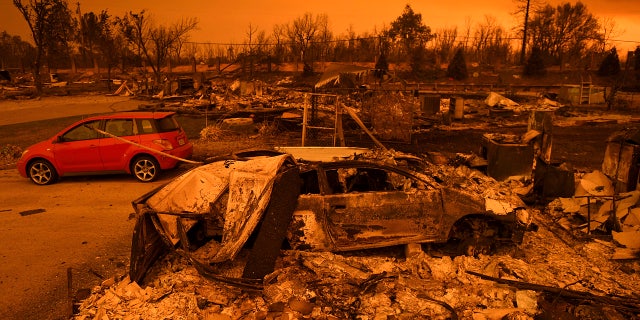 The fire, only 5 percent contained, grew slightly Saturday to 131 square miles and is the largest fire burning in California, threatening 5,000 structures. At least 500 homes have been destroyed in the blaze so far, FOX40 reported.
"This fire is a disaster," Sacramento firefighter Chris Harvey told a group of residents, according to the Sacramento Bee.  "It's a very large event with very high speed and very high temperatures that are going to last a couple of days."
The fire has forced more than 38,000 people to evacuate after the blaze entered the outskirts of Redding, which has a population of nearly 91,000. Since so many people are out of their homes, officials disclosed on Saturday that police patrols are being increased and National Guard troops are being brought in to deal with looting.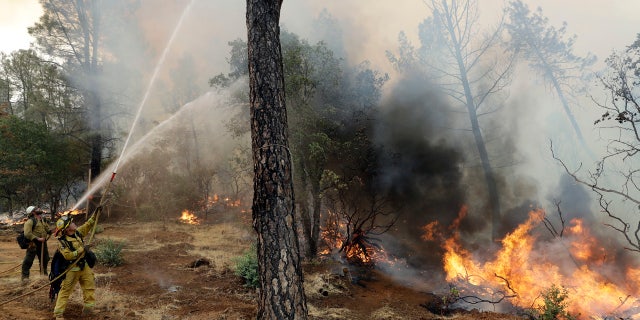 "We're experiencing a lot of looting and are beefing up our security," Redding Police Chief Roger Moore told a group of residents on Saturday, according to the Sacramento Bee.
'MY BABIES ARE DEAD': MOM, FAMILY MOURN FOR 2 KIDS, GREAT-GRANDMOTHER KILLED BY CARR FIRE IN NORTHERN CALIFORNIA
Shasta County Sheriff Tom Bosenko told the group that authorities had made their first arrest of a suspected looter and received a round of applause, according to the paper.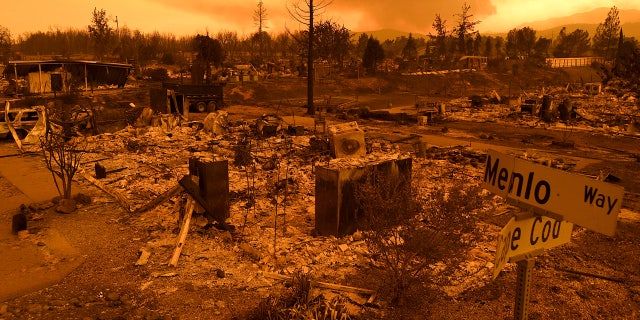 "We've just made an arrest and that person is going off to jail and we caught him," he said. "He was a parolee."
The threat of looting comes as dazed evacuees are struggling to take care of themselves after abruptly leaving on Thursday.
Bonnie and Jerry Kieffaber told the Associated Press they grabbed most of their medications when they left their home but left behind Jerry's insulin. Bonnie told the AP being away from home the entire time is expensive.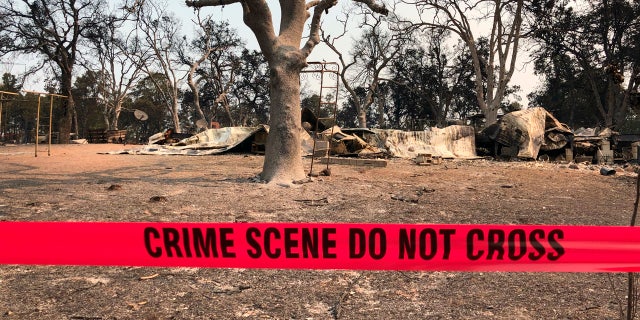 "All of our food was there, and now we're draining our checking account trying to keep gas in the car and buy food, too," she said.
"It's exhausting," Bonnie Kieffaber told the AP. "The heat and the stress of it all, and praying for everybody and all of our friends."
The firefighters killed in the blaze included Don Ray Smith, 81, of Pollock Pines, a bulldozer operator who was helping clear vegetation in the path of the wildfire. Redding Fire Inspector Jeremy Stoke was also killed, but details of his death were not released.
Sherry Bledsoe's two children, James Roberts, 5, and Emily Roberts, 4, were stranded with their great grandmother Melody Bledsoe, 70, when walls of flames swept through the family's rural property Thursday on the outskirts of Redding.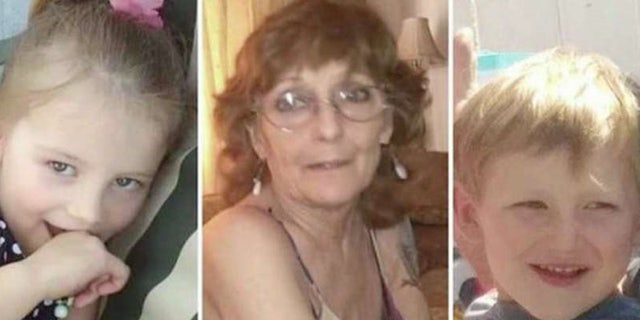 "My babies are dead," Sherry Bledsoe said through tears after she and family members met with Shasta County sheriff's deputies.
CARR FIRE IN CALIFORNIA DESTROYS MORE THAN 80,000 ACRES: OFFICIALS
The children and their great-grandmother were among more than a dozen people reported missing after the furious wind-driven blaze took residents by surprise and leveled several neighborhoods.
Shasta County Sheriff Tom Bosenko said he expects to find several of those people alive and just out of touch with loved ones. Officers have gone to homes of several people reported missing and found cars gone — a strong indication they fled.
The Carr Fire was sparked by a vehicle problem on Monday, but it wasn't until Thursday that the blaze exploded and raced into communities west of Redding before entering city limits.
McLean said Sunday that the blaze is one of 17 significant fires throughout the state that over 12,000 firefighters are fighting. Additional personnel are arriving from other states, including 150 additional fire engines.
"We're getting a lot of resources from a lot of different directions," he said.
The Associated Press contributed to this report.