NJ couple admit stealing $1.4M from Hurricane Sandy victims -- and using cash on gambling, diamond ring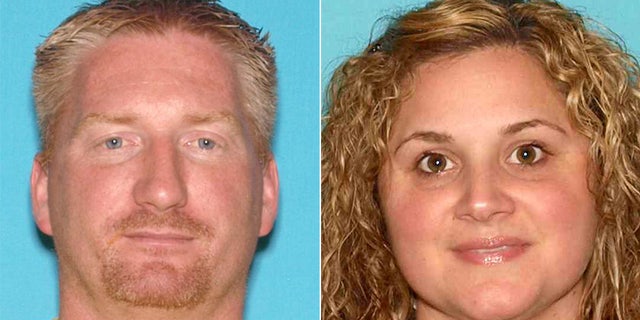 NEWYou can now listen to Fox News articles!
A New Jersey couple confessed to taking than $1.4 million from Hurricane Sandy victims seeking home repairs, using the ill-gotten cash for a diamond ring and wagers in Atlantic City.
Jeffrey Colmyer and Tiffany Cimino, of Little Egg Harbor, admitted to the theft charges on Tuesday, the state's attorney general announced.
Authorities say the couple ran a fraud scheme through two construction companies -- Rayne Construction Management Services and Colmyer & Sons – and preyed upon more than 20 victims of the storm who gave them money for home elevations, reconstruction and other repairs -- work that was never started or completed.
Most of the money came from government relief programs. But instead of the funds being used for actual construction work, the couple gambled much of it away at seven casinos in Atlantic City and bought a $17,000 diamond ring, the attorney general's office said.
"Meanwhile, they abandoned jobs, or in many cases failed to even start jobs, leaving many victims with uninhabitable homes," the office said.
Colmyer has already pleaded guilty to money laundering and sentencing is scheduled for Sept. 7. The state says it will push for Colmyer to receive a seven-year prison sentence and for Cimino to receive probation. The couple were taken into custody in October 2016, four years after the storm plowed through New Jersey. )The superstorm killed more than 100 across the U.S. and causing an estimated $65 billion in damages in the process.)
"Colmyer and Cimino heartlessly preyed on Sandy victims whose homes had been destroyed, stealing the relief funds that were the lifeline these victims needed to rebuild in the aftermath of the historic storm," said New Jersey Attorney General Gurbir Grewal. "By sending Colmyer to prison, we deliver a strong deterrent message that anyone willing to sink so low as to steal disaster relief money from victims will face a stern reckoning."
The state's former attorney general, Christopher S. Porrino, said in 2017 that the couple were "ruthlessly draining away relief funds the victims needed to reclaim their lives."
"We have prosecuted scores of defendants for various types of fraud related to Sandy, but this case is by far the most egregious," he added.
A plea deal calls for the couple to pay $1.45 million in restitution and $56,472 in back taxes.
Bob Steimle of Brick Township, an Air Force veteran who reportedly gave Colmyer $54,000 in government money to lift and repair his Sandy-damaged home, told Brick Patch on Tuesday that he was "so glad it's done and over with" after hearing the news of Colmyer's guilty plea.
"He put me through hell," Steimle told the news website, explaining how he had to live in a camper for months with his adult son until a local contractor stepped in take on work that Colmyer never completed.
"He just destroyed me," Steimle added.
Others were even less fortunate.
A one-star review on the Yelp page for Colmyer & Sons, posted in 2015, accused Colmyer of "shoddy workmanship.
"I hired Jeff Colmyer in March of 2012, trusting that he would replace my flat roof efficiently and professionally. He was definitely efficient but professional, no," wrote the user, Sheri L. "After a little more than a month, the roof began leaking, and in less than two months, the elastomeric roof coating that was warrantied for five years began peeling. Six months later, the roof sprang three other major leaks, causing thousands of dollars in damages within my home."