Niger ambush resulted from multiple failures, Pentagon says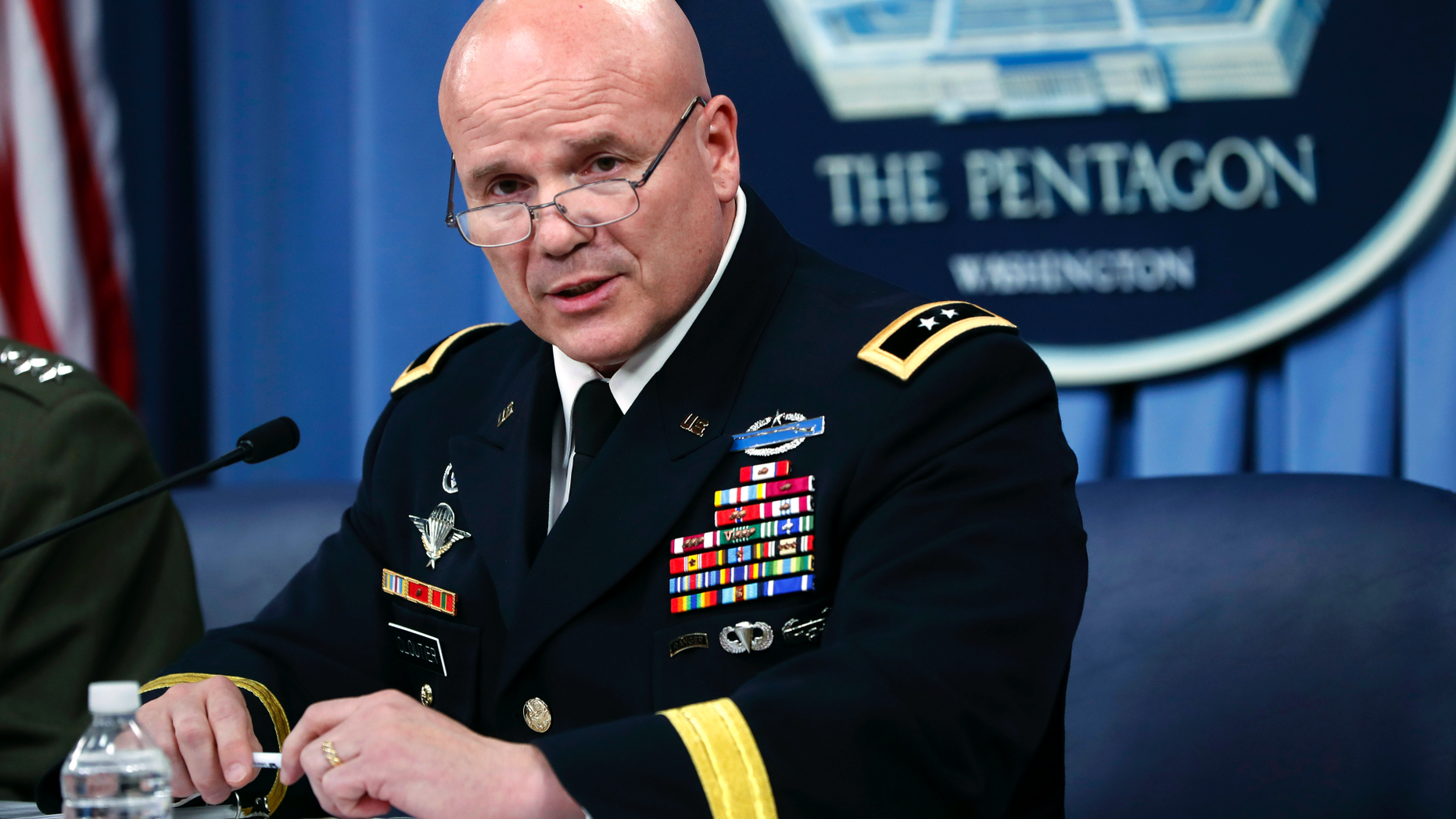 Multiple failures led to a deadly ambush of U.S. military personnel in Niger in October, but none directly caused the enemy ambush that killed four Americans and sent others fighting and running for their lives, top military leaders said Thursday.
"The direct cause of the enemy attack in Tongo Tongo is that the enemy achieved tactical surprise there and our forces were outnumbered approximately three-to-one," U.S. Army Maj. Gen. Roger Cloutier Jr. told reporters during a Pentagon news conference.
Cloutier described a chaotic firefight, as 46 U.S. and Nigerien forces battled more than 100 enemy fighters for more than an hour.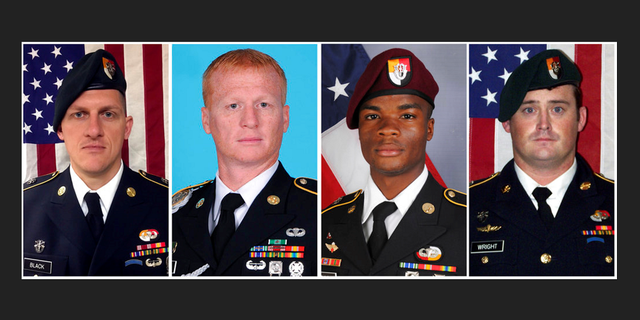 After months of silence during the investigation, U.S. Marine Corps Gen. Thomas Waldhauser, head of U.S. Africa Command, laid out the findings and took responsibility for what happened. He said the report, which has not yet been made public in full, singles out three individuals whose actions could be faulted.
The summary lays out a confusing chain of events that unfolded Oct. 3-4, ending in the ambush, and points to "individual, organizational, and institutional failures and deficiencies that contributed to the tragic events."
U.S. forces reportedly didn't have time to train together before they deployed and did not do preparatory battle drills with their Nigerien partners. The report said lax communication and poor attention to details led to a "general lack of situational awareness and command oversight at every echelon."
According to the report, the Army Special Forces team left Camp Ouallam on Oct. 3 to go after Doundou Chefou, a leader of the Islamic State group who was suspected of involvement in the kidnapping of an American aid worker. But the team leader and his immediate supervisor submitted a different mission to their higher command, saying they were going out to meet tribal leaders.
Waldhauser called the mischaracterization of the mission unacceptable, but Cloutier rejected suggestions the team leaders lied. It's not clear if those two are among the three service members he said could face discipline.
"It wasn't a deliberate intent to deceive. It was a lack of attention to detail."
"It wasn't a deliberate intent to deceive," Cloutier said. "It was lack of attention to detail."
When the Ouallam team got to the location the insurgent wasn't there.
Senior commanders, unaware of the team's earlier actions, then ordered the troops to serve as backup for a second team's raid, also targeting Chefou. That mission was aborted when weather grounded the second team. The Ouallam team members were then ordered to another location to collect intelligence also linked to Chefou, which they did without problems. On their way back to their home base they stopped at the village of Tongo Tongo to get water.
Soon after leaving Tongo Tongo, about 120 miles north of Niger's capital, they were ambushed by Islamic State-linked militants.
Cloutier said it appears insurgents attempted to take away the bodies of three of the killed American troops but fled when French fighter jets buzzed the area.
"The whole thing was a screwed-up mess."
"The whole thing was a screwed-up mess," said Arnold Wright, father of Army Staff Sgt. Dustin Wright of Lyons, Ga., who was killed in the attack.
Also killed were Staff Sgt. Bryan C. Black, of Puyallup, Wash.; Staff Sgt. Jeremiah W. Johnson, of Springboro, Ohio; and Sgt. La David T. Johnson, of Miami Gardens, Fla.
The Associated Press contributed to this report.