Newtown faces somber Christmas with outpouring of support from across country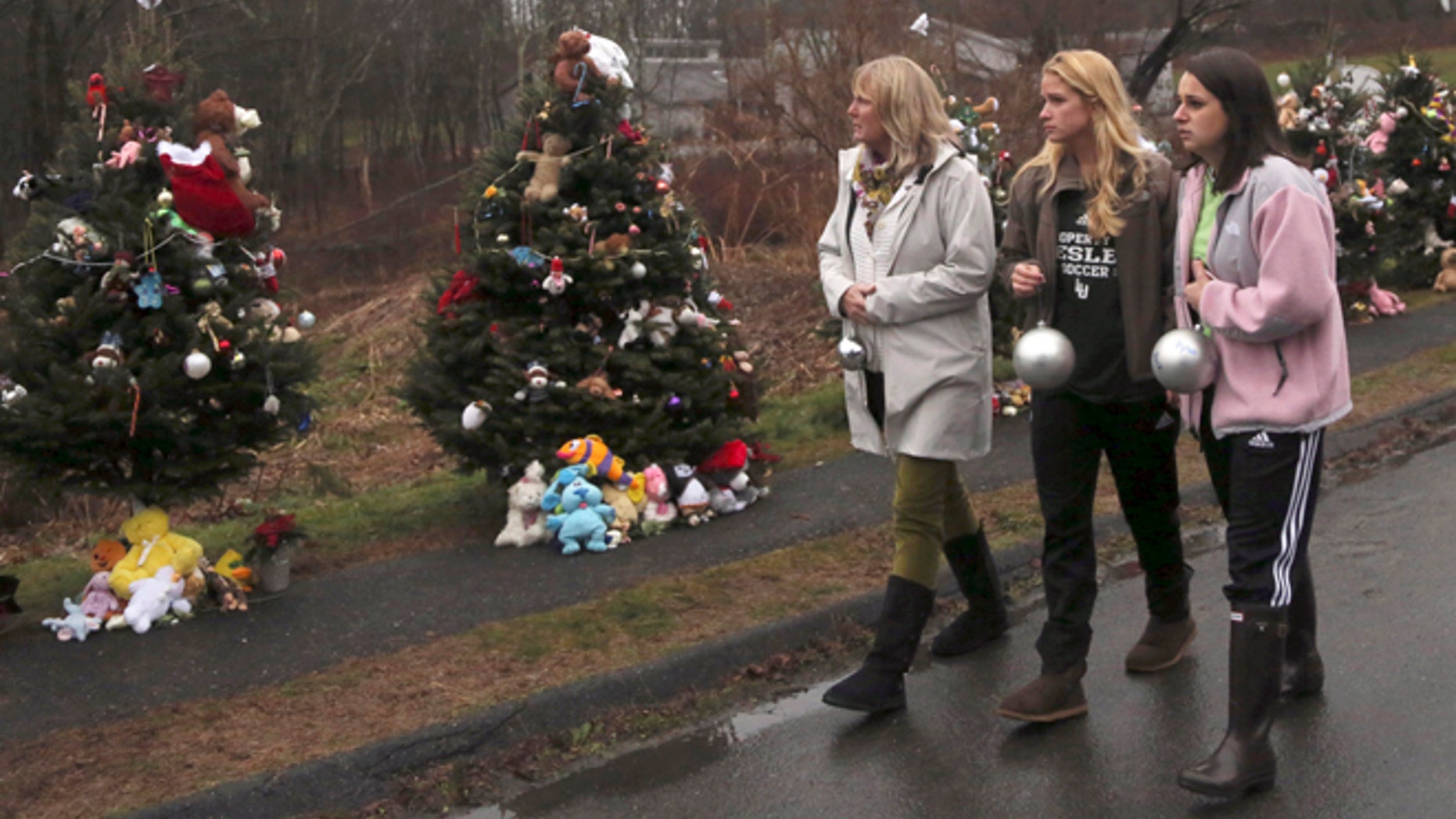 An outpouring of goodwill and Christmas cheer is reaching across the country to Newtown, Conn., as the small New England community prepares for the holidays while still reeling from a school massacre that left 20 students and six educators dead.
The community is fielding money, toys, food and other gifts from as far away as Alaska, the Christian Science Monitor reported, noting that the town is receiving six times the normal volume of mail.
"This is just the proof of the love that's in the country," Cathy Zieff, the Newtown postmaster, told the news agency.
Many of the donations have come through official channels, such as a fund set up by the United Way of Western Connecticut. Its Sandy Hook School Support Fund had received $2.8 million as of Friday, the agency said.
"We are overwhelmed by the generosity of caring people from across the nation and around the world who are supporting the Newtown community," said Kim Morgan, the United Way chapter's CEO. "Words cannot express how much we appreciate the support and sympathy Newtown has received as our community mourns and begins to heal."
But support also continues to pour in through informal channels. Newtown General Store owner Peter Leone told the Christian Science Monitor that he recently got a call from Alaska from a woman offering her credit card number.
"She said, 'I'm paying for the next $500 of food that goes out your door,'" Leone said. "About a half hour later another gentleman called, I think from the West Coast, and he did the same thing for $2,000."
Even so, Christmas this year in Newtown is bound to be somber. Thousands of people attended funerals all last week for the victims of the Dec,. 14 shooting, and questions remain why the gunman, 20-year-old Adam Lanza, killed his mother at their home before driving to the school and gunning down so many inside before taking his own life.
The Connecticut Post describes a "bleak Christmas" this year in Newtown, with more signs of the tragedy's aftermath than signs of celebration.
"People are coming in for last minute-gifts, but we're not selling many Christmas decorations anymore," Isabel Guman of the Hollandia Nursery and Garden Center in nearby Bethel told the Post.
At a makeshift memorial in a vacant lot, a large flag flies over a tent sheltering mourners and their tributes to the victims. Excavator Kevin Yacko and his son, an Iraq War veteran, set up the memorial.
"I haven't thought about Christmas yet," Yacko told the Post. "But Christmas will go on. It has to go on for the children."