New York City's famous Stage Deli closes, owner cites rent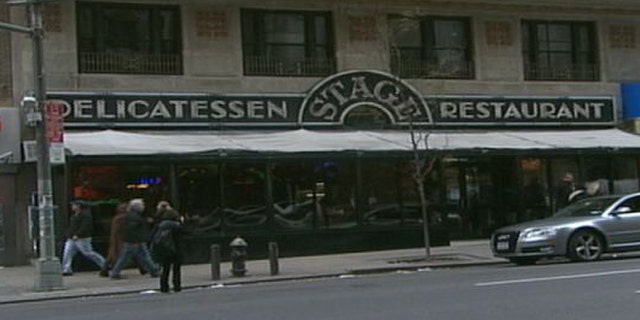 The famous Stage Deli in Manhattan has closed. Visitors on Friday were greeted with a hand-written sign on the door that said "Thanks for 75 years!"
The deli, on Seventh Avenue near 54th Street, got its start 75 years ago. It was known for overstuffed sandwiches named for celebrities.
It was popular with Broadway audiences.
Co-owner Paul Zolenge says the dining landmark had been struggling for some time.
He told The New York Times that yet another rent increase was expected when the lease ended in a few months.
Click for more from MyFoxNY.com
The Associated Press contributed to this report